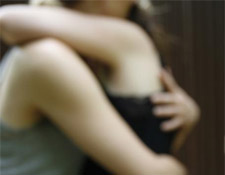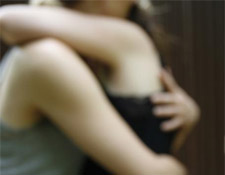 Anyone married or in a serious relationship recognizes The Look – it occurs when you get home from your crappy job (Should I Quit My Job?) and start to once again talk about your day. I wouldn't exactly call it "the thousand-yard stare," but it speaks directly to how your partner is receiving this communication byte.
Here're some of my possible interpretations of what's going on in the mind behind The Look:
·         "Oh, God, not again."
·         "Does HE ever ask what kind of day I had?"
·         "He is NOT quitting that job!"
·          "I wonder if 'Ice Truckers' is on tonight?"
·         "Did I finish all that red wine last night?"
·         "Maybe I should be putting on the 'ahhh, honey, I'm sorry about your day' face."
Why the Tuning Out or Frustration?
Don't get me wrong, even if your spouse is having the above thoughts in response to your crappy day talk, don't assume she doesn't care. But even a loving, caring partner hearing you complain about your job constantly is probably going to start tuning you out.
There are several possible reasons for this…
·         They assume you just want to vent.
·         They would like to help you feel better, but really don't know how to do it.
·         They see you as being in a rut and are growing impatient with your inaction.
·         They think your belief is "if I just show you how totally miserable the job makes me, you'll tell me to quit."
·         Your unhappiness in your job and the possibility that you will quit scares the cr—out of them!

Getting Some Support
Remember the saying, "Doing something over and over and expecting a different result is the definition of insanity?" Well, maybe that's what you're doing. Instead of feeling frustrated or rebuffed because your spouse doesn't see how miserable you are, try changing your behavior.
Put yourself in your partner's perspective point. Tell her that you are sorry if you've been whining lately and that you appreciate her listening. Admit you're stuck in a rut and suggest that she give you some feedback. This opens up more possibilities for real communication and support.

Make a "Quit" Plan
If you are starting to seriously consider quitting this job from hell, what is your strategy? Instead of just talking about it, start to make some plans. This is for both you and your spouse, who will have to be on board. Make an outline of your career exit strategy.
·         If you have begun action towards finding a new job, write that down. What's missing? Have you forgotten any networking opps?
·         If you want to quit your job to start a business or become an independent contractor, draw up a business plan. It doesn't have to be as detailed as something you'd take to a bank to ask for a business loan. But it should have very concrete actions plans.
·         Ask your spouse if the two of you could sit down in a week and discuss your job situation. Emphasize that you'd like her to bring some possible solutions to the table. You really do want her feedback and sucking up can't hurt, right?
Presenting Your Case

Have this discussion when you are both relaxed and calm – the weekend is good. At the arranged time, sit down and go over with her what you've been planning. Assure her that it's just a possible plan and that you would never make a move without her input.
Really listen to any concerns she needs to verbalize. Don't be defensive or become angry – that's not productive. If necessary, be specific about a probable timeline for your job change.
Be Realistic
Whatever you do, even if you think it's the best idea you've ever had, DON'T tell her you've decided to become a country-western music sensation.
This is a post by regular Jobacle contributor Nancy LaFever.