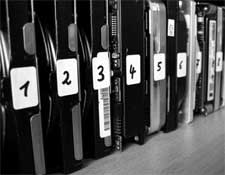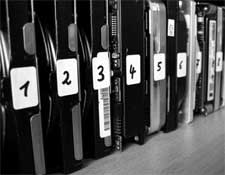 Being organized helps us to feel calmer and more in control. Working smarter and not harder makes sense. If you feel that you could do with getting more organized at work, here are a few tried and tested tips for you:

1. Use a Diary
I haven't always been a fan of using a diary, but I am now a convert! Rather than trying to keep and remember everything in your head, make it easy for yourself and use a diary. There are many different methods you can use; an old fashioned paper diary, a calendar on your PC or laptop or your phone's scheduler. For me, a paper diary is easiest as I don't have to turn it on like a laptop to use it. See what works best for you. Look at how you work and run your day to day life and use a method that is the easiest for you as that will increase the chances of keeping the habit up. Whatever method you decide on, it is important to get in the habit of using it each day.
Once you have a diary or scheduler in place, I recommend keeping things simple and:
Scheduling the activities you need to do each day (meetings, interviews, lunch etc) the night before.

Adding the two or three most important tasks that you need to do that day and creating time in your diary for them.
3. Simplify Your Processes
Being unorganized at work can be a result of complicated systems and / or bad habits that have crept in. Regularly reviewing and simplifying your work processes helps to keep on top of things and ensure that you are doing things in the simplest and most organized way possible.
4. Tidy as You Go
Keeping your work place clean and tidy helps you to stay organized and keep a clearer mind at work. I am not the most naturally tidy person, so I try to keep things tidy as I go and work with only the essentials.
5. Review Your Day
At the end of each day, try to leave some time to review how you have got on during the day and what you have accomplished. You don't need to spend a lot of time doing this. Just five or ten minutes on this will help you to review your efficiency for the day and honestly assess how you have got on and what you have achieved. Doing this daily will help you to get a sense of when and how you work well and what areas you need to improve on.
Bio: Jen Smith is a Life Coach, Mentor & Writer. She has tried many career paths herself and now helps people achieve their goals and dreams.