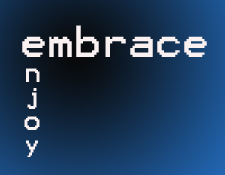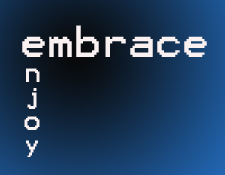 Enjoy an interview? Surely not! I used to hate interviews; I would break out in a cold sweat at the thought of one and imagine all kinds of worst case scenarios. Luckily, none of these scenarios have happened to me and somewhere along the line I began to like interviews and dare I say it, even enjoy them! Here are some of the things I have discovered that have helped me to enjoy interviews.
Be Comfortable
Do everything that you can to be comfortable during the interview. Get a good nights sleep; make sure you are not hungry when you go into the interview and prepare what you need to take with you. Dress appropriately and smartly but make sure you are comfortable with what you are wearing. Don't try to be something you're not as you are likely to end up feeling uncomfortable.
Be Present
Engage with the interviewers and remember that they may also be nervous too (I have picked up on this in quite a few interviews I have gone for). Interviewing can be tough. An interviewer wants to ask the right questions and give the best impressions too. They will also want to make sure that they make the right choice of candidate. As much as possible, try and be present and engage with the people interviewing you. This increases the likelihood of having an engaging and interesting conversation for both parties.
Be Personable
One of the biggest things recruiters are looking for is personality. Of course, you need to be qualified and able to do the job but beyond that having someone who can fit in and get on well with the current team is invaluable. Be interested and engaging. The interview will be more fun for you this way and will give you the chance to show the interviewers who you really are.
You Are the Interviewer and Interviewee
Remember that you are the interviewer as well as interviewee. This simple adjustment of perspective can make you feel very differently about interviews. This doesn't mean going from one extreme to the other and being arrogant, but it is worth making sure that the job is one you would like to do and that the company is aligned with your values. Ask questions and listen to your gut. The interview is your chance to find out if they are right for you too. You are more likely to be relaxed with this attitude and relate to the interviewer as a peer, rather than as someone to impress at any cost!
Don't Put All Your Eggs in One Basket!
Applying for multiple jobs takes the pressure off one particular job or interview and also gives you the opportunity to practice at interviews too. Each interview is a chance to hone your interview skills and get better at being interviewed. You are more likely to feel relaxed if you are not pinning all your hopes on one job and you may even end up in the position where you have a choice of roles!