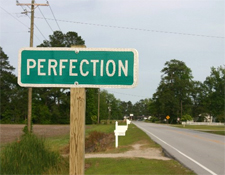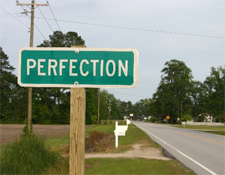 The days of packing a manila envelope with your printed cover letter and resume are largely extinct. With the rise of online technology, snail mail job applications have given way to the speeder option of sending email applications.
While the same application materials are typically required for online applications, a few of the standards have changed. Check out these tips for drafting the perfect online cover letter and nab that in-demand job opening.
Be Concise
Most online users have the attention span of monkeys on crack and this holds true for employers who are tasked with reviewing countless online applications. If you hope to effectively grab the attention of a potential employer with your online cover letter, be concise. Check out these best cover letter examples.
Create a concise cover email by providing only the most pertinent of your qualifications in as few words as possible. Bullet points, brief paragraphs and links are great options for crafting a concise cover e-mail.
Use an Attention Grabber
Your opening cover email sentence should be a concise attention grabber. Have an unusual job qualification? Find a way to attractively mention that qualification in the e-mail's opening sentence. By immediately grabbing the potential employer's attention, you'll be more likely to hold that attention through the e-mail's remaining details.
Individualize Each Letter
While you should create a generic cover e-mail to save time when applying for jobs online, you shouldn't send that generic e-mail 'as is' to every potential employer. Rather, individualize each e-mail by inserting the name of the recipient (if available) and by catering each e-mail's details to the specific requirements of each job. Before sending the e-mail, double-check the contents to ensure all generic details have been properly changed.
Verify Attachments
Few things are more embarrassing while sending an online cover letter than realizing you forget the email's attachments after pressing the send button. Verify that all required documents have been attached to each email you send to avoid being disqualified from an in-demand job opening.
Be Original
Countless cover e-mail templates are available for your reference. While most are valuable for showing you how the e-mail should be drafted, you should also insert a little originality into the letter. Be original by allowing your personality to shine in the e-mail's contents. This originality will set you apart from other applicants and will be more likely to grab the recipient's attention.
Include a Call to Action
The last sentence of your online cover letter should be a call to action. Whether directing the recipient to your website or urging the employer to contact you with additional questions, the call to action will stick in the recipient's mind. Be sure to also thank the recipient for their time in the email's closing.
With attention to detail and a mind for conciseness, your next online cover letter may just help you land an in-demand job opening. Do you have additional tips for sending an online application?