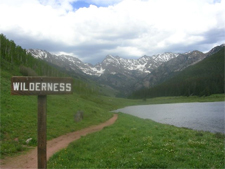 Just Step Away from the Netbook, Ma'am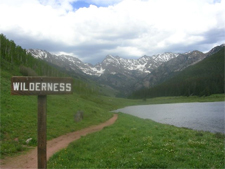 Last weekend I took a three-day vacation from connectivity. Not even a peek at my email. It helped that I was in the middle of 180 acres of wilderness with nary a Wi-Fi in the breeze. Admittedly, I was a little twitchy at first. After all, I had made it to Level 130 in "Babylonia" – the procrastinating writer's friend.
There's been much written lately on the emotional/mental and even physical effects of being in constant contact with everyone electronically. As a psychotherapist, I constantly stress the need for downtime. I wrote an article about it in 2007 (which sounds almost quaint now and predates Twitter); Disconnect Doesn't Have to Be a Bad Thing. But as someone who also makes a living writing and glued to a computer, I realize that disconnecting is not easy. So maybe baby steps are indicated. Here are a few to try…
* Turn off the mobile for a couple hours. If it's really important, your callers will leave you a message/the missed call will be stored.
* If you can't do the above, resist the urge to reply to every text immediately.
* Okay, okay, I have a Facebook page, too. But those comments on your comments will keep coming in even if you aren't looking and you won't miss any important "friending" opps. As my pal Amy says, "Everyone from Jerry Lewis to Osama Bin Laden wants to friend me!"
* Make a promise to yourself (and if it makes you more accountable, your spouse, partner or kids) to only get online part of one weekend day. Even better, take one whole day off from phones, too.
* Reconnect with the quiet. Listen to your cat purr. You get the idea.
Now if you're jonesing just reading this, we may need a more intensive intervention…
This is a guest post by Nancy LaFever. You can read more from her at the Centre for Emotional Wellbeing blog.