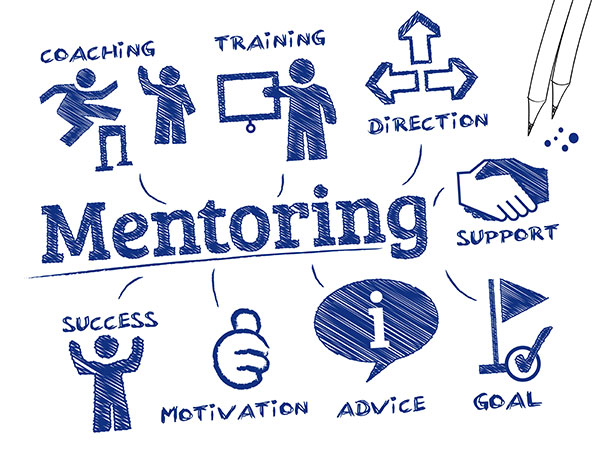 Wondering how to choose a mentor? Jobacle has you covered! There are so many companies that have programs that pair young professionals with more senior members of their desired field. Some try to force this connection, but it's not likely to result in a positive experience unless both parties have chosen to participate completely of their own free will. But just because it's not a requirement isn't a reason to ignore the benefits of finding (or being) a mentor.
I've had many mentors since graduating college and starting to take my career more seriously. Some mentors have resulted from official company-sponsored programs, others I've sought out because of respect I have for what they've achieved.
The person who I consider to be my first mentor was my boss at my college job. He taught me to put my best foot forward in projects and always keep the end user in mind (not just what the client wants). One of my most recent mentors, Brent Jones, helped me see that it was possible to quit my job and find success by following my passion. Obviously, mentors can be very powerful keys to success.
The Benefits of Mentoring with a Successful Person
Before getting into the details of how to choose a mentor, it's necessary to discuss the benefits of mentoring with a successful person.
First and foremost, a successful person in your field of interest has navigated the career path you plan to follow in a way that has helped them reach their desired end – a position they love in a great company. Nobody knows better than them as to how to navigate tough situations and problems you may not have even considered!
Also, a successful person has connections. With age and experience comes years of meeting people. A mentor can tap their network to help you achieve your goals of learning more about a certain profession or even connecting you with someone they know at a company you'd like to work at.
Mentors can also help you create a structure for living your professional life and going after career-related things of importance. Besides teaching, they're also accountability partners who will see if you follow through on the things you say you'll do.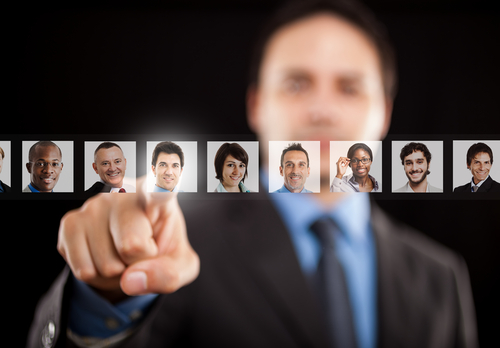 How to Choose a Mentor
Going through how to choose a mentor is not an easy process. You don't want to settle for someone who just isn't invested in your personal growth. You also likely won't benefit from someone who's not very far along in their professional career. Here are some tips on how to choose a mentor that's right for you:
Make a List
When deciding on how to choose a mentor, think about people who are already in your network that you have a lot of respect for. Make a list of potential mentors and narrow it down to reasonable prospects using some of these next tips and actions.
Professional Experience
Does your prospective mentor have experience in an industry or role (or preferably both) that you're interested in pursuing? There's a good chance that this person is a great candidate for being your mentor.
Personality Match
Follow your mentor on social media and other online channels before making an official ask for them to be your mentor. Do you agree with the things they say? Do have similar interests and personalities? This will be important in sparking a connection. Or you may decide to go a completely different direction and find someone who challenges you by being the complete opposite of your personality. Find something that works for you.

What's in it for your mentor?
When reaching out to a potential mentor, you have to sell them on the idea of mentoring you. Most people lead incredibly busy lives and it's not easy to fit in one more responsibility, even for a noble cause. You have to approach your potential mentor with an opportunity that benefits not just you, but them as well.
How do you show them a benefit? Make sure to always be professional in communications. Show them that you're young, but full of promise. Make it hard for someone to not want to be a part of your inevitable success. Many mentors crave the chance to replicate their success with someone else (and be able to take some credit for doing so).
Set Expectations
Part of your "pitch" to a potential mentor should include expectations for how the mentorship will work and what you hope to get out of it. Leave it open to their suggestions, but offer some sort of structure:
Monthly phone call

Monthly meeting

On-going opportunity to pick their brain on projects and other professional engagements
Just be flexible and prioritize your mentor's schedule. Great mentorship can happen over the phone, online, or in person (or a combination of these things).
Be Gracious
Always be thankful for the time and energy that a mentor gives you, especially to set the stage for the relationship from the very first conversations you have. You don't have to offer them money for their time, but it's nice to take them out for lunch or coffee on occasion to show your appreciation.
Once you learn how to choose a mentor, why stop at just one? If you have your eye on multiple talented people who you think could help you get to where you want to be, approach them and nurture the relationship just as strongly as you would with other mentors!
What are your tried and true tips for how to choose a mentor? Share them in the comments to help people going through this process.