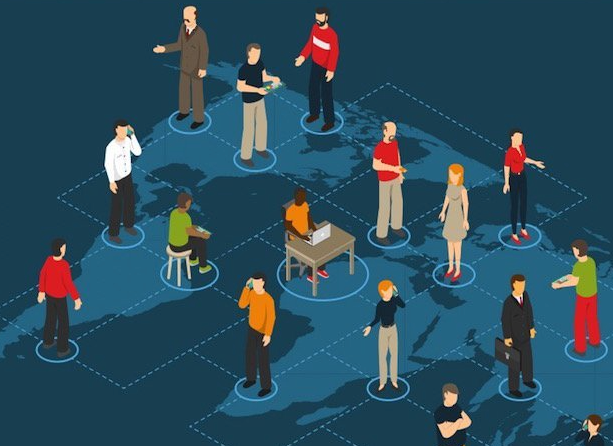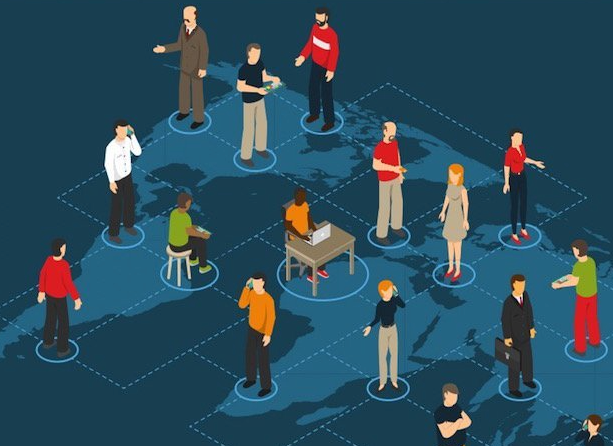 The pandemic has resulted in a shift in work practices; several companies have moved from the usual in-office or onsite work methods to virtual offices.
In America, about 26% of employees are currently working remotely.
Remote working is fantastic.
Employees get to work from the comfort of their homes, while recruiters can choose from a larger pool of talent without the extra cost involved in keeping them onsite.
The numerous benefits of organizing a remote team in recent times have prompted many businesses to build an effective remote workplace. More than 70% of the global workforce works remotely weekly. Hence, if the remote workspace is not practical, it can hamper general productivity.
Building an effective remote team can be demanding. Figuring out how to steadily keep your workers motivated and productive while working from their respective homes may require a lot of work. However, installing a remote team in today's business world is essential with lasting benefits.
This article will explore the various benefits of building a remote team and how to make your team as effective as possible.
Why consider building a remote team?
Building a remote team has many benefits, from flexibility to access to a great pool of talent. 40% of people feel the flexible schedule is the most effective use of remote work.
Here are some benefits of building a remote team.
Increased Employee Retention
Most businesses spend so much on replacing an employee, and losing an employee can result in extra costs spent replacing them.
Such costs can range from recruitment costs to new employee training. Remote work also helps improve retention rates by 10% so that you can keep more of your top talent for longer. Hiring remote workers increases the retention rate of your employees.
Workers are relieved of the stress and expenses involved in commuting and enjoy the benefit of flexibility and a good work experience. 74% of workers say that having the option to work remotely would make them less likely to leave a company.
Improved Communication
Creating satisfactory communication methods within your team that satisfy the information needs of your team is crucial in running your team.
With the availability of different team communication tools, the absence of time and location disparity allows you to tackle and manage projects efficiently.
Communication in a remote team is effortless as it curtails the difficulties of communicating with people in different places and time zones.
A Broader Talent Reach
Remote working allows employers to work with a broader range of talents. You have a higher chance of reaching the best talent for your organization who isn't locally available.
Running a virtual team opens you to access more talents across the globe. A survey found that 68% of millennials would be more inclined to favor a prospective company if remote work was an option.
As you hire committed innovators, you are provided the opportunity to work with employees who bring new ideas to your operations, resulting in improved effectiveness and efficiency.
Reduced Costs and Expenses
Compared to onsite offices, remote working presents more cost-benefit advantages.
Company owners reduce costs as fewer office spaces are employed or rented. 68% of large companies are planning on downsizing their office footprint.
On the other hand, workers save money through lessened or zero need for commuting, increasing their rest time.
Increased productivity and improved management.
The flexibility in remote work provides a better work-life for employees, employees can choose their best work hours, and the work environment allows for increased employee productivity.
Remote team management software and tools, afford accessible communication with your team members, schedule impromptu team meetings without unnecessary delays, and implement ideas within the shortest period.
Happier and Healthier Employees
Working with unhealthy, exhausted, and overworked employees can affect your company's productivity and success.
Ensure you don't overwork your workers but keep them motivated; this can boost their morale and improve their productivity. Keep your employees satisfied and happy by maintaining a good work environment.
Provide opportunities for workers to express their satisfactions, dissatisfactions, and challenges, lay their complaints and make relevant suggestions. This will give them a sense of responsibility and value.
How to establish an excellent remote team
A solid remote team plays a significant role in the advancement of your company more than you imagine. Running a team is much more than implementing projects efficiently and effectively.
Here are some tips on how to build the most effective remote team:
Adopt an Applicant Tracking System in your Recruitment Process.
You must work with the best talents to build an effective remote team. This is why the recruitment process is vital for effective team building.
Utilizing Applicant tracking systems (ATS) in your recruiting process improves the overall candidate experience and benefits recruiters. ATS is a primary tool required for establishing an effective hiring team.
ATS aids the whole recruitment process. With thousands of applicants available for a job posting, it's essential to manage them efficiently.
Your recruitment team needs to adopt tools to automate the repeated processes recruiting entails.
The Recruitee Applicant Tracking System can:
Help you communicate easily within your recruiting team.
Centralize applicant and open position information
Generate actionable reports such as time to hire and find areas for improvement.
Conveniently and effortlessly build your talent pool in advance.
Manage candidate applications with ease.
Have good Communication methods
Putting an effective communication system in place is fundamental for the success of any team. Your workers should have reliable communication that fulfills the team's information needs.
It would be best if you didn't depend solely on emails and messages. Sometimes emails and text messages do not adequately convey the desired message. It can be misunderstood or wrongly interpreted and may sound harsher than intended.
It's advisable to talk over the phone or in a video call instead of always using email to avoid tension or complications.
Provide Clear Guidelines And Set Expectations
Clearly stated guidelines and expectations help you hold your team accountable. When you vividly communicate the guidelines, team members understand what you expect and can work towards achieving them.
Updates on communication and mediums, work time, documentation, project completion time, specific online times, and individual and team goals should be well outlined.
Engage Your Team Regularly
Utilizing suitable communication methods regularly in engaging your remote team prevents the feeling of the absence of team members from each other.
When team members feel disconnected, it can negatively affect motivation, leading to low productivity. Creating a network where team members stay connected and engaged is essential.
Schedule regular meetings on zoom and other platforms and consistently review workers' performances to ensure they stay productive.
Create Time to Get to Know Your Team Members.
Strive to establish a non-work relationship with your employees. This is key in building a great team and easing off the work environment. Find out how your workers are doing with work. You can go ahead and ask about their families. You build trust and a culture of support when you do that.
While you are after your company's success, try not to get carried away and begin to see your employees as machines. This can result in your employees getting displeased and quitting their jobs.
Grant employees needed breaks and medical allowances to keep them happy, healthy, and motivated. Your employees' mental health can affect your company's overall success.
Capitalize on Developing your Team
Things continue to change and improve, new tools and software are launched every time, and an effective team is one given to steady improvement and development.
Conduct training and workshops for existing and incoming employees to promote consistent development and enable your company to catch up with technological advancement.
You can offer your team members a scholarship to take courses relevant to their job. This will improve their proficiency and the general success of your company.
Provide team members the tools needed to carry out their jobs efficiently and strengthen your remote team's possibilities of success by furnishing them with all they need to perform the job.
Establish A Healthy Team Spirit
Create an opportunity for your employees to relax and cool off after weeks of work activities. Promote a healthy team spirit among your team members by making them socialize.
Adopt fun activities like games from time to time to help them build friendships and prevent burnout.
Get team members to play online games, talk about themselves and engage in activities that promote socialization and bonding. You can also host social events online and make team members participate.
Wrapping Up
You need significant time and appropriate strategies to establish an effective remote team.
Organizing an effective remote team is vital to your business's success. As you include remote work options in your company, ensure you adopt the strategies needed to build an effective team.
The earlier discussed methods, when adopted, can build you the most effective and healthy team, which primarily impacts your employees and the overall success of your business.
Author's Bio
Martins Favour is a creative content writer with over five years of experience writing SEO content for various brands. She finds a home in weaving worlds out of words. Stories are her life and LinkedIn is her favourite tool.