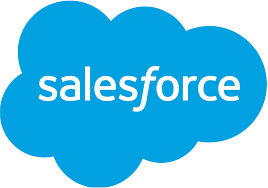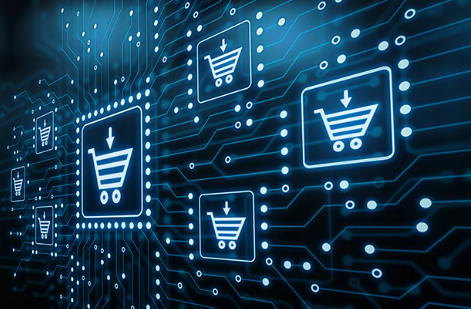 Salesforce is the world's leading CRM platform. Over 150,000 businesses around the world use Salesforce to manage their customer relationships. If you want to offer Salesforce solutions to your clients, you need to become a Salesforce partner.
There are many benefits to becoming a Salesforce partner, including access to exclusive resources and training, discounts on products, and the ability to create custom solutions for your clients. Becoming a Salesforce partner can also open up new business opportunities for you or your company.
Easy Steps To Become A Salesforce Partner
Becoming a Salesforce partner is easy, whether you're a business owner or an individual consultant. For instance, if you want to offer salesforce consulting services to your clients, you first need to understand the Salesforce platform. You can do this by reading the Salesforce documentation and taking advantage of their online learning resources, such as Trailhead.
Once you feel confident in your knowledge of Salesforce, you must register for a partner account with Salesforce. This process is simple and only takes a few minutes. Once registered, you will be given access to various resources and tools, allowing you to get up and running quickly with Salesforce solutions.
Here are the steps to follow:
Check, Agree, and/or Accept SPPA Policies
Before becoming a partner, you must check and accept the Salesforce Partner Program Agreement (SPPA) policies. This agreement outlines all the terms and conditions of your partnership with Salesforce. Go through it carefully before agreeing and accepting.
Sign Up With Salesforce
Signing up for a partner account is quick and easy if you have a valid email address. You can sign up directly on their website or use one of the third-party integration partners they offer.
Join The Partner Community
The Salesforce Partner Community is great for networking and finding new business opportunities. Joining the community also gives you access to exclusive resources and tools to help you better understand the platform.
Received Welcome Email
Once you have registered and accepted the SPPA, you should receive a welcome email from Salesforce. This will give you all the information you need to get started as a partner. From your demographic information to training and guidance compliance and certification requirements, you will find everything you need to know in this email.
Completion of Partner Program Onboarding
The Partner Program Onboarding is the process by which your account can become fully active and ready for use. Your onboarding experience may include online training, compliance review, and a scheduled call from Salesforce professional services. Once completed, you will receive a confirmation email that provides additional guidance on accessing partner-specific resources.
Prove Compliance
You will be given a time frame for your certification after the onboarding process. Once this is done, you can prove your compliance by taking and passing a Salesforce Partner Solutions exam. This exam ensures that you know the solutions you offer to your clients.
Grants Provisional Partnership
Once you have completed the onboarding process and proved your compliance, Salesforce will grant you a provisional partnership. The final step in becoming a Salesforce Partner is gaining official full partnership status.
To do this, you must meet specific criteria, such as having a vertical industry specialization or having delivered at least one successfully implemented project.
Grants Certification
Once you have completed all the above mentioned steps, Salesforce will grant you certification as a partner. With your new certificate, you can now offer consulting services to customers and make money from your Salesforce Partner business.
How To Work As A Salesforce Partner?
Once you've received your certification, the next step is to start working as a Salesforce Partner. Here are some tips to help get you started:
Build relationships with customers and provide them with helpful advice and support.
Use customer feedback to create custom solutions that meet their needs.
Develop resources such as blogs, webinars, and more to share knowledge about Salesforce solutions.
Leverage social media platforms like LinkedIn and Twitter to promote your services.
Establish yourself as an expert in the field by attending conferences and speaking at events related to Salesforce partners.
Participate in online forums and groups related to the Salesforce platform so that people know you are knowledgeable about the product.
Leverage Salesforce's partner network to find potential customers and partners.
Offer consulting services to clients to maximize profits from your partnership with Salesforce.
By following these steps, you can become a successful Salesforce Partner and ensure that your business gets the most out of its relationship with Salesforce. The Salesforce platform provides a fantastic opportunity for businesses to grow. Still, it requires dedication and hard work to ensure that you are taking advantage of all it offers.
Can You Do Salesforce As Your Side Hustle?
While the demand for building a good Salesforce partner business is rising, it's still possible to do Salesforce as a side hustle. You can use your existing skills and experience to help companies make the most out of their Salesforce investments by offering consultancy services or custom solutions.
With just a few hours of work per week, you could make extra income while doing something you love.
The key to success in this endeavor is establishing yourself as an expert in the field. Take advantage of available learning resources and network with other professionals to gain knowledge and build relationships.
The more effort you put into it, the greater your chances for success!
Final Words
Becoming a Salesforce Partner can open up a wealth of business opportunities, and with the right amount of effort, you, too, can succeed in this endeavor. With the proper guidance from Salesforce's onboarding process, certification exams, and criteria to meet full partnership status, you can put your skills to use and make money from your Salesforce Partner business.