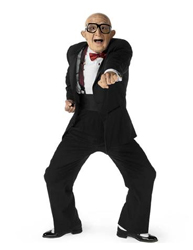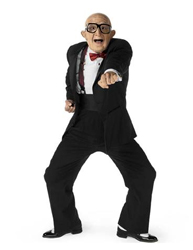 My part-time job as a therapist allows me inside the minds of adolescents and young adults. When I gain their trust, I get a peek into their "culture." As a result, I find I'm less likely to jump on the current "youth-bashing" bandwagon. I'm growing weary of articles lamenting Gen X or Y (or whomever) workers inability to get with the program.
That's why Pamela Redmond Satran's new book, "How Not to Act Old" is so refreshing. It shifts the burden of responsibility for keeping up to us older folks. Satran identifies behaviors and beliefs that mark us as old. For instance, we need to stop emailing; younger people are IM-ing, texting and Facebook-ing (it is SO a verb) to communicate. And as she points out, quit using your index fingers to type, it's all about the thumbs.
I was particularly interested in Satran's take on "how not to work old." Some of her suggestions for not skewing into that demographic are:
"Don't bring the donuts." You'll be seen as trying to parent the office. (We have mommies and don't need them at work.)
"Don't be a Human Archive." No one is really interested in what the company was like in 1983.
"It's not all about the job." Young people are able to leave work at work and enjoy downtime pursuits.
In a related area, Satran blasts those folks who still think it's cute to be baffled by technology. She lists Web sites with which we should all be familiar: Digg.com, Technorati.com, Google.com/trends, etc. (Hey, go look them up!)
The book explores many areas, not all work-related and is great fun. I recently caught myself violating "#146: Don't Count Out Exact Change." At least I had the decency to say, "OMG, I'm becoming my grandfather!"
Check out more on Satran's companion Web site: hownottoactold.com.
This is a guest post by Nancy LaFever. You can read more from her at the Centre for Emotional Wellbeing blog.