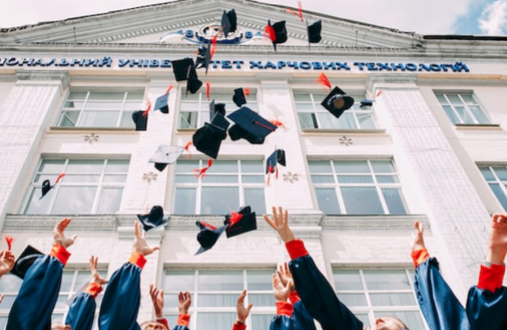 The modern job landscape is constantly evolving and competitive. As a result, the rising demands require a professional who can evolve and provide desired skills in the workplace. If you're committed to advancing your career, it's prudent to seek out opportunities that help you gain advanced skills, and an online graduate degree can help you stand out. The following article looks into various ways an online graduate degree can accelerate your career.
1. Polish Desirable Professional Skills
Attending graduate school involves more than just going through coursework to gain knowledge. It gives you a unique opportunity to develop your professional and personal skills critical throughout your career. Skills like critical thinking, problem-solving, technical, and communication skills acquired during your graduate school sessions appeal to most employers.
In addition, graduate education enhances work experience, work-study, externships, research, and public speaking. However, most organizations are more interested in soft skills like collaboration, time management, problem-solving, creativity, self-drive, and organization.
Advanced education can demonstrate your perseverance, initiative, work ethic, and commitment. Most employers seek business leaders who can work in a team environment and facilitate productive collaboration.
2. Grow Your Social and Professional Network
Networking and nurturing personal connections through previous and new relationships allow professionals to establish long-term relationships that often lead to better career opportunities. Most people you interact with during your graduate studies are a potential addition to your professional network. Classmates, professors, mentors, and advisors provide valuable connections that can lead to new employment opportunities to advance your career.
Working opportunities like fellowships and assistantships offer students a chance to work with accomplished professionals at the university and external organizations. While this exposure provides hands-on knowledge, it can also boost your resume.
Networking isn't an easy task, and promoting yourself can feel odd at times. Regardless, networking has long-term benefits that surpass the investment. Since online graduate programs are highly specialized, you'll work closely with professors, peers, and well-respected minds in the industry. These collaborations often lead to long-term professional connections, which are necessary to help you get a senior position.
3. High Chances of Promotion and Salary Increase
A graduate degree increases your chances of getting hired and improves the odds of getting a promotion. At least 36% of employers are unlikely to promote an employee who doesn't have an industry-recognized college degree, while almost a third of employers seek people with a master's degree. Advancing your professional skills through graduate education ensures you are among the most qualified candidates when advancement opportunities arise.
In some careers, a master's degree is often a standard requirement for employment. Unlike a few years ago when an undergraduate degree was adequate, employers have raised educational requirements for most positions. Most employers sponsor employees to advance their studies and bridge the education gap in the workplace.
On the other hand, some career sectors may not require a graduate degree for entry-level positions. However, having a degree often makes you more suitable for senior-level jobs with more responsibility and higher salaries.
Endnote
An online graduate degree has various benefits on a personal and professional level. So if you feel you aren't moving fast enough through your career path, a graduate degree can unlock new opportunities. Besides, you don't have to quit your job or attend classes physically.