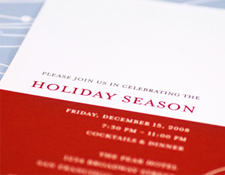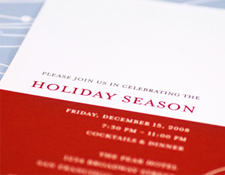 Holiday party madness is in full swing, as companies aroud America hold their annual end-of-year parties.
I'm pretty convinced that not much good comes out of these events. I usually just end up with a sore throat and a bad tatse in my mouth. I never misbehave, but my superiors do. And it scares the crap out of me that these are the people who hold the keys (partially) to my success.
The DOs and DON'Ts are running rampant on the Web. Rather than join all of those HotMonsterSimplyBuilder sites with the usual fare, we're dishing out some holiday-party advice that you might not have thought of.
Find out why drinking, arriving late and playing grab ass might not be the worst thing in the world as we wind down 2008.
Check out Working Podcast episode #83!