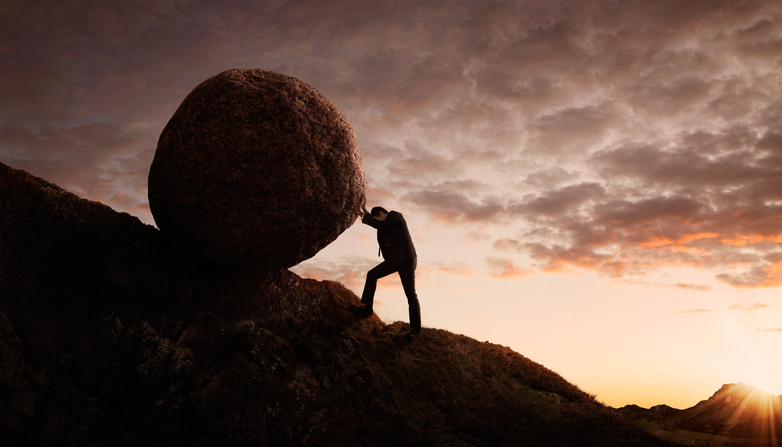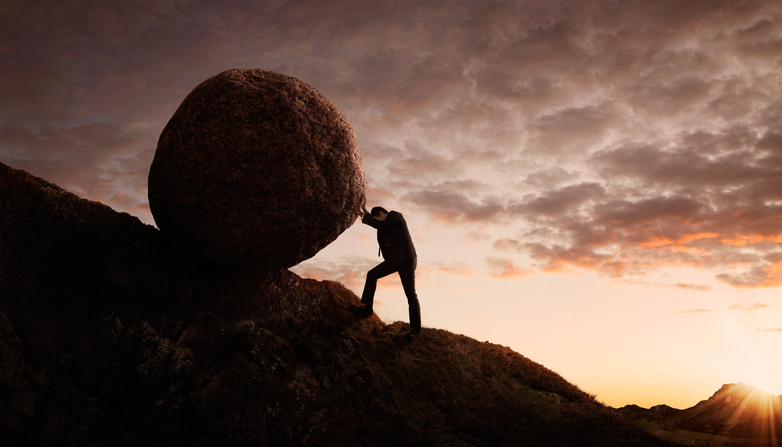 "Go to college or get a job." That's how it used to be for young adults transitioning from the golden days of high school to the grind of starting a career. If you chose to get a job you usually were setting a course for a blue-collar career. After a suitable period of apprenticeship, you could expect to earn a living wage, but you'd already be invested in your career. Going to college was a separate path altogether.
That's no longer the case for those coming of age and entering the workforce. Landing a blue-collar job with good long-term prospects is much tougher coming out of high school. For many of the better-paying ones, some form of post-secondary education or certification is often required, in addition to deep experience.
Should you play up your education if you are looking for blue-collar work? More to the point, do blue-collar employers really value the investment in education that jobseekers bring to the role? Does it make you look competitive, like someone they'd better snap up? Or does it make you look overqualified, like someone who will outgrow the role very quickly?
Nice work if everyone gets it
LiveCareer's 2018 Job-Hopping Report gives us a sobering answer. We wanted to see exactly how education performs on the blue-collar job market, right where the rubber meets the road; that is—where the resume meets the job ad. We looked at several thousand resumes and job ads covering 12 different occupations, altogether making up one-quarter of all U.S. occupational categories.
Natural Language Processing was used to analyze the exact language jobseekers use on their resumes and employers in their job ads. Our aim was to determine whether education creates friction between blue-collar jobseekers and employers and if it does so at the point where the two first meet on the job market.
What we found was that although education enhances job qualifications, it is not the best way to demonstrate them, at least on the resume.
Here's how the story unfolds.
Overall, workers are entering the workforce with more education than ever before.
Almost two-thirds of Millennial-aged jobseekers in our study had some form of higher education: 19 percent listed a two-year degree on their resumes, 36 percent included a four-year degree, while another 10 percent had graduate degrees.
In comparison, 26 percent of Millennial-aged job seekers listed at least one professional certificate or license on their resumes, less than Generation X-aged jobseekers (30 percent), but more than Baby Boomer-aged jobseekers (21 percent).
Yet, post-secondary education is often not relevant for blue-collar roles
The study found that blue-collar jobseekers included higher education and post-secondary certifications much more frequently on their resumes than employers did so in their job ads. For example, 24 percent of blue-collar jobseekers listed two-year degrees in their resumes, while another 17.5 listed four-year degrees. Yet no blue-collar employers in the study included a two-year degree as a requirement for employment, and only 5 percent mentioned four-year degrees.
That translates into a lot of friction between blue-collar jobseekers and employers in how they value educational qualifications. The highest friction was found in so-called non-professional occupations, where job skills transfer easily to another employer. In such occupations, employers tend not to regard degrees, certifications, and licenses as adding value, even though most jobseekers dutifully list them on their resumes.
And how does that play out on the job market? Many blue-collar jobseekers end up pursuing roles for which they are overqualified, overeducated, and ultimately under-compensated. As far as employers are concerned, such candidates are not likely to turn into engaged employees, much less permanent ones.
Three tips for blue-collar jobseekers
Consider downplaying educational and professional credentials when applying for non-professional occupations where job skills transfer very easily to another employer. Coming on too strong about your educational background can easily make you look overqualified, which in turn could peg you as a potential job hopper.

For occupations where certifications or licenses are standard, pay extremely close attention to the ones employers list as requirements in their job ads, including any special designations. Be sure to highlight each one that you have on your resume. Blue-collar employers often make their first cut based on how well candidates are "cleared for hire."

Keep a record of all published job ads for roles that really interest you, and make a list of the required skills, education, certifications, and licenses that regularly appear. You might be able to save a lot of time and money by not chasing educational credentials that employers don't value highly while focusing on educational programs that enhance the skills that really matter to them.
Since 2005, LiveCareer has been helping jobseekers write persuasive cover letters, develop better interview skills, and create resumes via our free resume builder.

Check out our collection of free, professionally written resume templates and cover letter templates, all of which are organized by industry and job title. Also find guidance on how to answer some of the most common interview questions you could face in an interview situation.