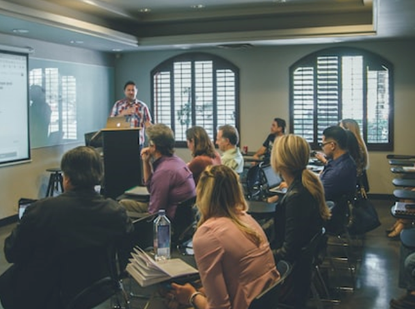 A career in the education sector can be among the best ways to make a lasting difference in young lives. The path allows you to motivate and inspire others to achieve greatness later in life. While job opportunities are numerous, the industry can be demanding. If you're passionate about shaping the future generation, a career in education can be a great choice. However, teaching isn't the only option in this sector.
1. School Counselor
Great teachers are invested in their students' success, and that's why some teachers become school counselors. Professionals in this specialization advocate for student welfare in areas like social development and academic achievement and prepare them for college. They often conduct special assessments to determine students' interests and abilities. The assessments help pinpoint issues that may influence school performance but can also identify better paths for students.
School counselors often meet students in private and group settings. Counselors regularly collaborate with administrators, teachers, and parents to ensure students succeed in their studies. The professionals can work in several schools or be stationed at a specific school. The main role entails meeting with students to help them deal with different issues affecting them. Aspiring professionals need an online masters in school counseling and a state license to start practicing.
2. Curriculum Designer
Competent teachers with the necessary qualifications understand all the aspects of their subject specialization. Curriculum designers can have a huge impact on students' lives since they determine the syllabus and extra-curricular activities. Besides understanding common misconceptions, specialists know all the tips and tricks that can make learning effective. The expertise makes the professionals more suitable to give insights on how the curriculum should be designed to ensure maximum impact.
Specializing in the curriculum design field offers many opportunities in the education sector. These professionals often meet and collaborate with education leaders in your locality to design and deploy a curriculum that fits evolving student needs. Most curriculum design positions require a master's degree in education and demonstrated competence in the classroom.
3. Standardized Test Developer
A standardized test developer career path can offer many opportunities for teachers. If you have a passion for ensuring students meet their learning targets, this can be a great choice. High-quality standardized tests help inform school administrators, teachers, students, and parents about areas where students are excelling and areas that need more effort.
However, you need to be experienced in your subject and have expertise in developing assessments that test different topics. Most test developers work from an external office, but others are localized in schools that create internal tests to prepare students for statewide assessments.
Besides having many years of experience, most standardized test developers have a master's or doctorate in a subject area. In addition, the salary depends on your experience and level of education, among other factors.
Endnote
With an increasing demand for qualified educational professionals in different verticals, a specialized career within the education sector can be a fulfilling option. Regardless of your end goal, the best way to ensure steady growth and success is to kick-start your career with advanced education.