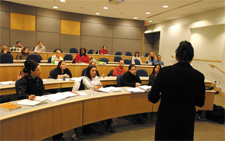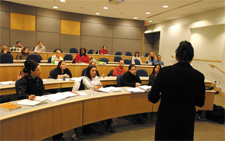 There's something I've hated since the third grade, yet I've found it trailing me like a bloodhound over the past two decades. It's when a teacher hands out a syllabus or assignment and then preceeds to read the entire thing around. This is not teaching. This is not lecturing. It is laziness.
This problem has seeped into many of the meetings I attend. Workers prepare reports and then read them alond – word for word. If we are having a meeting, isn't it fair to expect that we will verbally discuss and expand upon the information contained on the paper?
These verbatim readers never see the attendees' eyes glazing over because they are too busy reading!
Reading aloud might be effective for my wife's second grade class, but in the businessworld, you are embarassing your staff and yourself.
Sorry for the rant. If you want to vent about work, leave a comment below and be sure to check out the Jobacle Master Lists of Work Vent Websites.