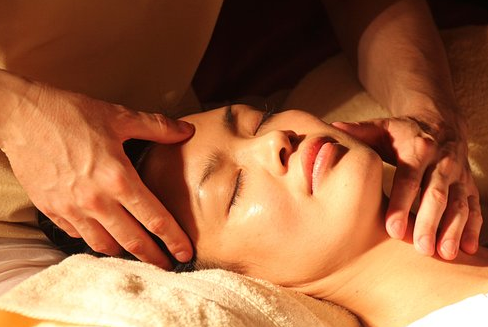 Soreness relieved, knots untangled, and tension eased. A professional massage can be healing. While it might seem like a luxury, it isn't. A good massage can improve the immune system, promote digestion, and reduce the symptoms of depression and anxiety. It is a good healthcare investment.
A massage therapist engages a sense that you may not always appreciate-touch. It is critical in promoting a sense of connection and relieving cardiovascular stress.
Working as a massage therapist can be very rewarding. The job is in high demand, and it attracts a competitive salary. You can use non-invasive methods to manage pain and relieve stress. Here are a few tips for becoming a massage therapist.
Get Massage Therapy Training
Every state has different training and education requirements for massage therapists. Find an approved and accredited training program and start learning. Usually, it covers training in massage therapy and application, medical terminology, physiology, and anatomy.
Massage therapy programs cover both clinical and academic work. With full-time attendance, you can complete the course in six months. However, part-time students need more time.
The programs prepare you for licensure and board certification exams. They empower you with the skills and knowledge you need to treat clients. While plenty of institutions offer therapeutic massage tech courses, some may not be state-approved. Do some research before settling for one.
If you plan on opening a private practice, marketing, and business management courses would be helpful as well.
Attain Industry Experience
Your training program will likely require you to complete 330-1,000 hours of clinical training. Most states demand specific hours of professional experience before sitting for the licensing exam.
You should pursue an internship or work with your school's massage clinic. These experiences give you a chance to practice massage therapy with the supervision of a licensed massage therapist.
The experiences empower you to come up with customized therapy plans, report client progress and offer specific massage techniques.
Pass State Licensure Exams
The licensure requirements for massage therapists depend on your state. However, most states rely on the Massage and Bodywork Licensing Exam (MBLEx) to determine if you qualify for licensure
It is a multiple-choice exam with 100 questions. The questions become increasingly complex, and you must complete the test in two hours. It covers the following topics:
Kinesiology
This subject focuses on muscle motions, components, attachments, and motions. It tests your ability to offer muscle monitoring therapy and correct imbalances.
Anatomy and Physiology
This subject is mostly about body systems. It covers their function and structure. Anatomy and physiology also includes physical and biochemical interactions between different components and factors in the body.
Pathology
This section tests your understanding of massage contraindications, diseases, and areas of caution. It also tests your ability to treat special populations.
Client Assessment
This subject tests your ability to assess your clients. This includes conducting the initial assessments, creating relevant treatment plans, and reassessing them.
Benefits
In this section, you are tested on various massage modalities' potential physical and psychological rewards.
Practice Guidelines
Here, you are tested on the use of suitable products and equipment. The subject also focuses on maintaining hygiene and using proper draping techniques.
Ethics
This part of the exam focuses on legal and ethical behavior. It is about upholding industry standards to provide safe and effective treatment while maintaining professional boundaries.
You pass the MBLEx exam if you score at least 630. You can retake the exam after 30 days if you don't pass.
Get Certified
Consider getting certification after taking your licensure exam. Specialty certifications are voluntary, and they make you more competitive in the job market. They allow you to become an expert in specific massage types.
Voluntary certification lets potential clients and employers see your dedication to growth. They ultimately improve your earning potential.
Update Your License
It is essential to keep your license updated. Most licensing organizations require you to keep taking education courses in state-approved institutions. You may also need to get liability insurance.
If you plan on becoming a massage therapist, you are in for a treat. The job is gratifying, and you can attain your license quickly. With voluntary certification, you can focus on an area like oncology or sports massage.