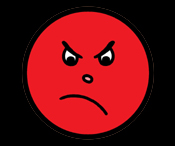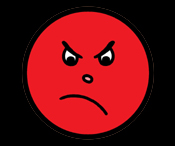 At one time or another, we've all had a coworker that got underneath our skin. OK, if I'm being honest, I've had colleagues I wanted to call a hit on just so I wouldn't have to hear their whiny voices anymore. The unfortunate part about these situations is that it always affects your work- whether you are working on a project with the offender – or if they're just an interruption during your day.
In some instances, there is potential for resolution. However, you may come across people in the workplace that you just plain can't stand. There is no straightforward answer on how to deal with a coworker that you despise. I deal with them by using what I call the 3 P's.
*Patience: I know, patience is a virtue. Think of them as a small child; they don't know any better, so be patient with them.
*Professionalism: Remember, you are in a professional work environment. This isn't Melrose Place, so save the tantrums for your post-work life.
*Prevention: In some situations, you must see them on a regular basis (i.e. working with them on a project or presentation). However, you still have some control on how much interaction you have with this person. By suggesting phone conferences instead of in person meetings, you can cut down on potential confrontations.
Like I said, there is no right or wrong answer to this dilemma. So it's your turn to chime in: how do you deal with a pest at work?
This is a guest post by Lauren Kleinman.