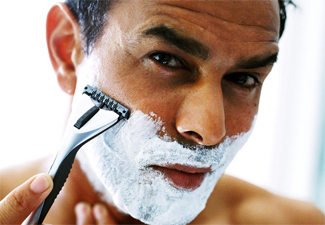 First impressions mean everything, and you only get one chance at it. You may be able to nail the interview in your sleep, but you have to look the part as well. Otherwise, the interviewers may not be able to take you seriously.
So what can you do to make the right impression and snag that job you want? Here are some grooming tips that you should take to heart before heading into the interview:
Keep your face smooth
You don't want to just look like you got done shaving hours ago, you want to look like you just got done shaving seconds ago. That's why it's important to use all the necessary tools to get rid of any stubble that may have been left behind that morning.
Don't skimp on the face grooming products, that $0.50 razor isn't likely to do the trick. Use a shaving brush such as a badger hair shaving brush and a great sharp razor to make sure everything is even and looking good.
Pay attention to every strand of hair
Although the "just got out of bed" look may work when talking to some women, it won't impress the people interviewing you. If your hair is starting to look a little shaggy, it will be necessary to get a haircut as close to interview time as possible.
A neatly trimmed hairdo and careful combing will make a great impression as it shows your dedication to the details. If that seems like it may be too much work, you can even shave your head to eliminate the problem altogether.
What to wear
It doesn't matter if you are interviewing to take over Bill Gates's job at Microsoft or cleaning toilets at a gas station, you need to leave the jeans at home. Unless the company tells you specifically that jeans are OK for the interview, don't wear them. Even if they do say you can wear them, you still might want to pass.
Make sure there are no wrinkles in your clothes, either. You don't want to look like you rushed out of the door with the first clean thing you could find, that leads interviewers to believe you are disorganized.
You can never go wrong with a tie. If the job requires you to wear shorts every day of the week, still wear a button up shirt and a tie to the interview. If the job requires you to wear a suit everyday, wear the best suit that you can find. You will always want to be the best dressed person in the building on interview day (but don't wear a tuxedo).
Watch your mouth
Bad breath can ruin an interview right from the get-go. Bad teeth can be distracting for interviewers, as well. This is why you will want to make sure there are absolutely no stains or signs of foul odor.
Brush until you can brush no longer, then rinse your mouth out with mouthwash. Just to be safe, pop in a breath mint afterwards. There's no such thing as doing too much for great breath, it leaves a great impression.
Is there anything else?
Yes, you will want to make sure that your fingernails are trimmed (you don't want to stab someone when shaking their hand) and that your shoes are well polished. If you don't have a pair of dress shoes, go get one. It won't look good to wear tennis shoes with a suit.
From there, just be confident and give honest and straightforward answers at the interview. With any luck, the job will be yours. They may expect you to look the way you did during the interview for every shift, but you will get used to it.