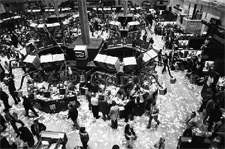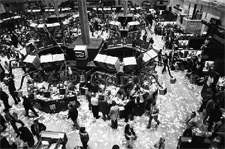 Last week was a tumultuous one; a financial roller coaster ride filled with government bail-outs and promises of more of our tax money going to Corporate America. Nightmares of disappearing 401Ks, IRAs, and other investments consume many of our daily thoughts.
Just when it looked like a downhill slide, the clouds parted and our prayers seem to have been answered. The Dow Jones rocketed up 400 points only after reports were leaked that the Treasury Secretary Henry Paulson is considering a long-term solution similar to one utilized in the late 1980's- early 1990's for the savings and loan crisis.
This plan is potentially looking to create an independent agency (similar to the Resolution Trust Corporation) to take over the bad debt from these failing banks.
Don't get me wrong, this apparently solved the financial pitfalls in the past. I am a huge supporter of bringing back a booming economy. But does anyone else feel like this is a fancy name for "DO OVER"? WHITE-OUT? BACKSPACE?
If I've got it wrong, please don't be shy! Share the scintillating details with us of how the government taking over further debt from additional investment fortunes will save our economy.