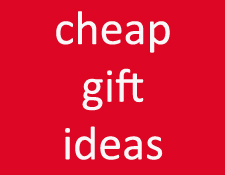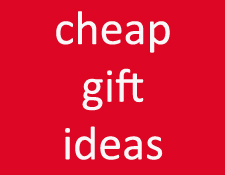 Hand Warmers
Reusable gel hand warmers are a useful, easy to use and cheap gift. Flameless hand warmers are more expensive but last a life time and can be also be engraved. Electric hand warmers (either battery or rechargeable) will appeal to guys who like gadgets; some models can be charged via a USB port which are ideal for recharging at work.
Gift Cards
Gift cards for your co-workers favourite food place / shop / coffee shop can be a thoughtful gift. There are lots of gift cards on the market; how about a back massage voucher to help your co-worker distress from work?!
A Cafetiere & Coffee
Know a co-worker who loves real coffee? Buy them a cafetiere and a bag of freshly ground coffee so they can make themselves fresh coffee at work. Here's a great list of coffee gifts for coworkers.
Homemade Cakes
An inexpensive way to show that thought and effort has been spent making the gift. Cupcakes are a popular option!
Mugs
A novelty mug detecting an 'in' joke or a mug with a popular theme can be a fun and thoughtful gift.
Food
Food makes most men happy and quality chocolates are always a good choice for men or women. Go for luxury items that the colleague wouldn't normally buy themselves or for a joke go for a bulk pack for a co-worker who regularly consumes a certain food!
Donation to a Charity
A donation to a charity close to the receiver's heart is always a thoughtful gift. It shows you care and shows you care about what they care about.
Gadgets
A smart phone stand, mini speaker, pencil shaped stylus for their phone, gloves you can use with touch screens, novelty flash drives, keyboard vacuum cleaners; there are so many cheap yet useful gadgets for work on the market these days!
A Magazine Subscription
A magazine subscription (like Fast Company) can often be found for as little as a quarter of the price of their normal price if bought from one of the many online subscription magazine companies (or check out the publishers own website for offers). This is a gift that will be enjoyed throughout the year as the magazine arrives each month.
Emergency Winter Survival Kit
At one time or another we all leave a glove or an umbrella on the train. Buy a cheap umbrella, gloves, scarf, tissues etc. and pack them together in a box they can fit in the desk and keep as emergency spares. This will save your colleague ever getting cold or wet on the way home from work again!
Bio: Jen Smith is a Life Coach, Mentor & Writer. She has tried many career paths herself and now helps people achieve their goals and dreams.