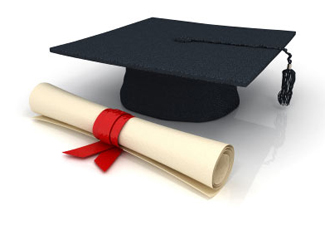 At some point in your career, you may begin to wonder if it is a good idea to get a master's degree.
A master's degree can open up a lot of new career possibilities, allowing you to go significantly further in your career. However, earning a master's degree requires a lot of time, effort and money, and it can be a very challenging task for people who are holding a full-time job.
If you are considering whether it is worthwhile to pursue a master's degree while working, the following information may be helpful to you.
Pros of Getting a Master's Degree While Working
Career Advancement
If you have a master's degree, you will be eligible for a higher-level position in your company or elsewhere. Such a position is usually more financially and professionally rewarding. Getting a promotion will increase your decision-making power and make you a more important asset to your company.
Career Change
Having a master's degree also makes it easier for you to transition to a new career. If you are unhappy with your current career, you can explore the possibility of changing your line of work. A master's degree holder is usually highly sought-after by companies, and therefore, it should not be difficult for you to find a good job in a different sub-field or field.
Skill Development
The new knowledge and skills you acquire through a master's degree program enable you to perform more advanced and challenging tasks in your field. Performing such tasks will give you a greater sense of achievement and personal satisfaction, and bring you closer to your true potential. Getting a master's degree is also a great way to update your knowledge and skills, so that you will become more relevant in the current world.
Professional Recognition
As a master's degree holder, you are considered an expert in your field. If you accomplish something noteworthy or make a new discovery, you will make a name for yourself in your industry or even earn an award.
Cons of Getting a Master's Degree While Working
Cost
Going to graduate school can cost a lot of money. If you are unable to get a scholarship or other form of financial assistance, you will have to use your own savings or get a loan to pay for your studies. It can take several years for you to earn back the money you invest in your postgraduate education or pay off your student loan.
Time
If you choose to pursue a master's degree while working, you have to be prepared to sacrifice time with your family and friends, as well as leisure time. Being too busy can put a strain on your relationships with your loved ones.
Stress
Juggling a full-time job and graduate school is physically, mentally and emotionally demanding and it can raise your stress levels significantly. When you are feeling stressed, you may find it more difficult to concentrate on your work, and therefore, see a decline in your job performance.
You need a lot of discipline, determination and effort to complete a master's degree while working full time.
However, if you can tough it out, you will have a much brighter future ahead.
About the Author:  John McMalcolm is a freelance writer who writes on a wide range of subjects, from getting college degrees to small business marketing.