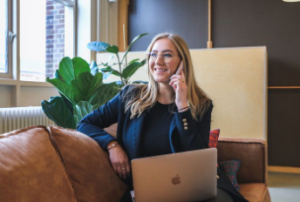 Getting laid off is no one's idea of a good time. But if it's happening to you, you should at least make sure you're getting the best severance package you can get. A severance package should include cash to help ease your transition, as well as continued benefits, outplacement services, and other perks.
Just as you need to negotiate for the best pay and benefits when you take a job, you need to negotiate for the best severance package when you're terminated. A good severance package does more than take the sting out of getting fired. It can give you the resources you need to survive until you've found another position, and can even leave you with a nice financial cushion should you find another job before you've spent all your severance cash. Here's how to get the best deal you can from your former employer.
Figure Out What You Need
If you think you might be getting laid off, it's best to start preparing in advance. While prepping for a layoff can include beginning to send out job applications, you definitely don't want to quit without having something else lined up. Many companies don't give severance to employees who voluntarily quit, and you may also lose access to unemployment insurance if you quit, even during a round of layoffs.
Instead, take stock of your financial picture, including your expenses and debts. Determine what benefits you need to keep in order to smooth your transition. For example, you're legally allowed to continue your employer-sponsored health plan for up to 18 months under the Consolidated Omnibus Budget Reconciliation Act (COBRA). You'll have to pay your former employer's portion of the monthly premiums, but at least you'll be protected during your job search and during any probationary period at your new job.
Review the Employee Handbook
The employee handbook you received when you started your job should contain information about the company's exit process for employees. Here, you can find information about what your employer intends to offer as part of your severance package. The handbook may provide info about how many weeks' salary you can expect, whether you will receive compensation for unused vacation and sick days, how you can continue your health insurance, what happens to your retirement funds, and more. Many companies do offer a standard severance package, and while they might not want to deviate from that standard contract, you can at least find out what to expect when you go into your exit interview. 
Get Ready to Talk Yourself Up
Ideally, you've been keeping track of your work performance this whole time, so you can use your exit interview to remind your boss of all the good you've done for the company. When you do your exit interview, you'll want to discuss your accomplishments and contributions, because they can serve as leverage to help you wrangle a larger severance package and a better benefits package, which can include executive outplacement services, continued life insurance benefits, reimbursement of any unreimbursed business expenses, and payment for unused sick and vacation days. Resist the temptation to speak negatively about your experience with the company. You want to maintain your good reputation, and retain the possibility of getting a good reference from your former boss.
Talk to Your Colleagues
As mentioned, your company may offer a standard severance agreement to everyone, especially if they're doing mass layoffs. Any chance you may have to get your company to deviate from that script lies in getting together with your other laid-off colleagues to ask for changes to the severance terms. But that's not the only reason you should talk to your colleagues about their severance packages.
Getting some info about what colleagues have received in their severance packages gives you an idea of what to expect — and lets you know how open the company is to negotiating these benefits. Your company may not have much wiggle room when it comes to benefits like health insurance and paying out unused vacation time, but you can usually negotiate things like your lump sum payment and your access to executive outplacement services. 
Know the Law
Your employer probably isn't required to give you a lump sum severance payment, although in some states they are required to pay you out for any unused vacation or sick time. You may also be entitled to other benefits and protections under your state laws, and it's worth hiring a lawyer to help you go over your company's severance agreement before you sign it.
Getting laid off is stressful, but negotiating a good severance package can help you make the transition to your next position more easily. Do your best to get as much from your former company as you can, so you can keep the bills paid while you look for something new.