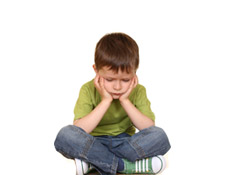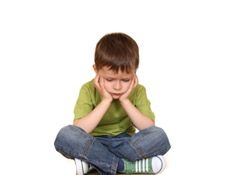 Confidence is one of the most important personal qualities for succeeding in the workplace.  Sometimes it doesn't matter how much you work or how skilled you are, it is how you project yourself that matters to co-workers and employers.  If you are not confident in yourself and your abilities, others will pick up on it.  If you don't think that what you are doing is worthwhile or of high quality, chances are no one else will think highly of it either.  What's worse, in a competitive environment like an office, others may try to use your lack of self confidence against you.  Whether it is fair or not, it is usually people who have the most self confidence that advance to a high point in their careers quickly.  People lacking this important quality have to struggle harder to get ahead, no matter what skills they may have.
Here are some tips for gaining confidence in your professional abilities.
Focus on your abilities.  You may feel totally unprepared for a job, but you undoubtedly have some skills that relate to your work.  Get back to fundamentals by finding these skills and focusing on them.  Even if you are struggling at your job, you can approach the struggles as a chance to improve.  While you improve, you can gain your professional worth from those things that you already do well.
Another way to feel more confident is to be prepared.  This might sound simplistic, but it can be the difference between feeling that you are a success or a failure.  This might mean doing extra work at home (preparing a presentation or doing some individual study to help you familiarize yourself with the finer points of your job), but once you gain the self-confidence or at least achieve a certain level of comfort with your job, you can streamline this extra work or realize that you are actually competent enough to do without it.
Act like you are completely comfortable with your work abilities, even if you aren't.  This is a vital trait for people who are interviewing for a new position, but it can also work for people who are already on the job.  If you appear stoic and not easily flustered, others will respond to you more positively. Moreover, when you do this, you are constantly telling yourself that you can do the job.  This makes you less nervous on the job and more able to pick up the skills that can help you gain more and more confidence.
Find self-worth outside of your work.  Work is a part of every adults life (except for a lucky few).  But it doesn't have to be the only part of your life.  Finding joy and confidence in other areas, such as hobbies or passions, can take some of the pressure off of you.  A job is merely a job.  Although it is difficult to separate your professional self-image from your personal self-image, doing so can help you feel more comfortable at work.  If you can focus more on non-work-life, your job becomes only one aspect of your self-image.  At the very least, this can lessen the performance anxiety that you feel at work.
Take care of all the things that you can control.  You may not be able to change a chaotic work environment or ask your boss to fire annoying co-workers but there are plenty of things that you can control.  For many people, low self esteem and depression carry over into their personal appearance and their work space.  Fixing this might be as simple as getting a new hairstyle (one that you like, not one that you think others will like) and cleaning up your work-space.  Of course, a new look and an uncluttered desk aren't going to solve all your problems, but they are easy steps that you can take to feel a little better about yourself at work.
Of course, serious depression that follows you outside of work can be a psychological issue that requires treatment, but for many workers, a little extra self-confidence can be the difference between a good work life and a bad one.