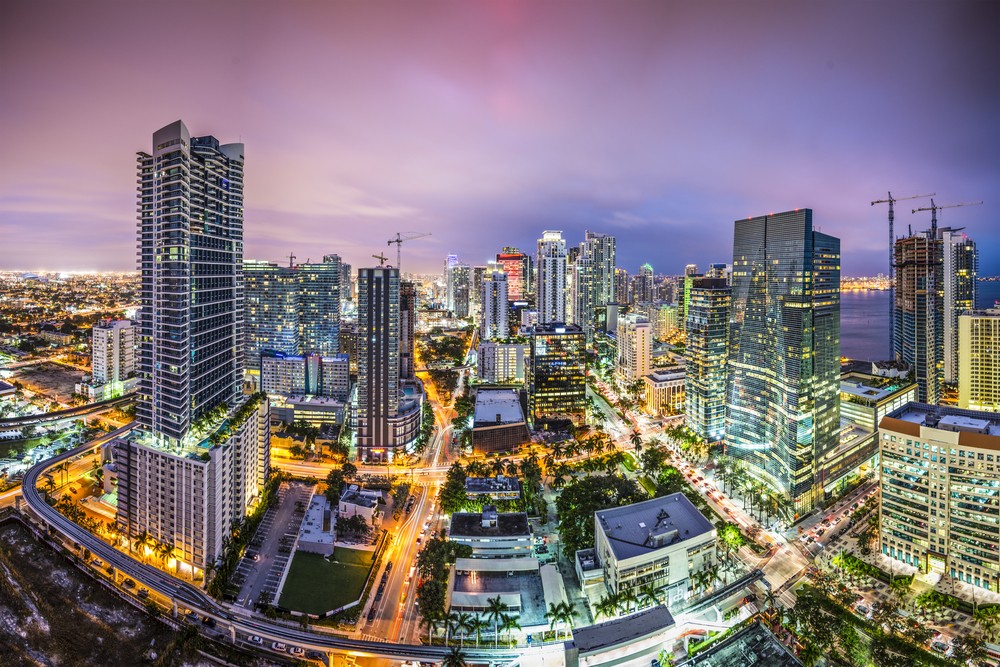 This is a sponsored post written by me on behalf of Enterprise Florida. All opinions are 100% mine.
Florida is hot. And no, we're not talking about the temperature. We're gauging the climate of the Sunshine State's rapidly developing, expanding and evolving business climate. The more my business travels send me south, the more impressed I become with the evident technological renaissance the state of Florida is experiencing.
Florida Business
 is booming.  Florida is also rife with manufacturing, financial and government-related work opportunities.
Much of this growth can be attributed to the impressive talent pipeline that's been created thanks to partnerships between Florida's colleges and universities and major business innovators. Here are a few of the many high-tech businesses that are contributing to the state's meteoric hiring frenzy and a testament to the 
Florida Talent
 pool.
SpaceX: Founded by Tesla entrepreneur Elon Musk, and with the lofty goals of reducing space transportation costs and enabling the colonization of Mars, SpaceX is amidst a 20-year agreement to own the Kennedy Space Center's historic 39A launch pad. What do these advanced rockets and spacecraft mean for Florida's economy? Jobs!
Blue Origin: Led by Amazon's Jeff Bezos, Blue Origin broke ground last year on 299 acres located at the Kennedy Space Center. With a leased launch pad and manufacturing underway on an orbital launch vehicle, the company is building a massive rocket factory in Florida. It's the perfect blend of future technology and tried and true manufacturing.
GE Renewable Energy: Florida and wind energy are a match. This free energy source is being harnessed thanks to digital wind turbine farms. Wind energy ecosystems are generating energy and jobs.
Video Game Development: Have you ever heard of a little game called Madden? Well, the legendary football video game, along with popular PGA, NBA and NASCAR games are developed and created in Florida at EA Tiburon. Imagine playing for a living?
BRIDG: Established in Florida as a not-for-profit, BRIDG works to unite ideas with industry to accelerate the manufacturing development of emerging sensor technologies and spark tomorrow's innovations.
And this is just the tip of the technological iceberg. The state of Florida is growing on many economic fronts. Relationships between the state's academic institutions and big business are part of the reason why. This young, educated and diverse workforce keeps residents in the state and attracts transplants from around the world.
And did you know that Millennials and Boomers actually agree on something? Florida! Several spots in the state consistently rank high on lists where people want to settle down. That should come as no surprise when you look at all of the perks of doing business within the state. From top worker amenities (walking meetings!) to easy airport access, Florida is brimming with reasons to set up shop in the state. And don't forget about the stellar education system that puts great emphasis on family togetherness! When you add it all together, Florida gives families of all types and ages the opportunity to succeed, thrive and be surrounded by like-minded professionals and neighbors.
Technology rules the roost when it comes to job development and career growth. From coast-to-coast, you will find 
Florida Innovation
 to be part of life within the Sunshine State.