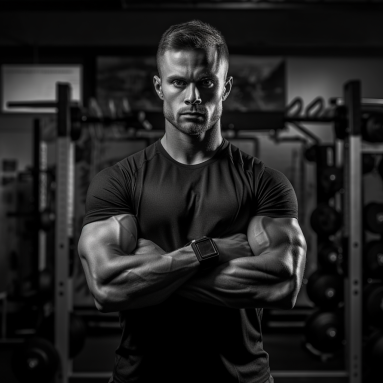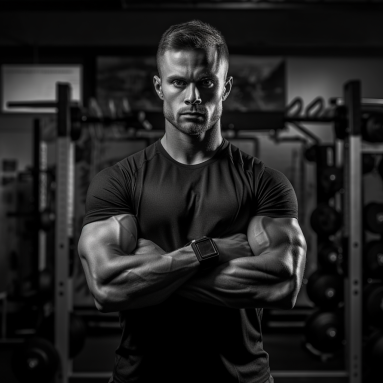 Personal trainers embody key aspects essential for achieving successful fitness outcomes, including mentorship, motivation, and education. They play an integral part in supporting clients to discover their untapped potential for achieving optimal physical states. Examining the range of diverse responsibilities assumed by personal trainers offers insight into this complex yet fulfilling profession where success thrives on determination and focus.
Providing Nutritional Guidance
One of the key responsibilities of a personal trainer is to educate clients about the critical role nutrition plays in attaining their fitness goals. They impart knowledge on the significance of proper nutrition, emphasizing the connection between a balanced diet and optimal physical performance. Additionally, personal trainers offer valuable guidance on adopting healthy eating habits, mastering portion control, and devising well-rounded meal plans. For more specialized dietary requirements, they collaborate with registered dietitians or nutritionists with expert precision nutrition knowledge.
Precision Nutrition review by Tyler Read, certified personal trainer from the PTPioneer team, brings forth an in-depth evaluation of the effectiveness and intricacies of precision nutrition. With his extensive experience and a Bachelor's degree in Kinesiology, Tyler Read has been instrumental in helping individuals achieve their fitness goals for over a decade.
Assessing Clients' Needs and Abilities
Personal trainers conduct comprehensive assessments to tailor fitness programs that align with clients' unique requirements. By evaluating clients' current fitness levels, strengths, and limitations, they understand their capabilities holistically. These assessments go beyond physical attributes, encompassing medical history and lifestyle factors. Armed with this knowledge, personal trainers can develop personalized programs that consider individual circumstances, increasing the chances of success. Furthermore, they employ fitness tests and measurements to track progress and make necessary adjustments.
Motivating Clients
Understanding clients' motivations and goals is essential for personal trainers to foster commitment and dedication. They employ various techniques to inspire and encourage clients throughout their fitness journey. This includes helping clients set realistic and achievable goals, providing positive reinforcement, and offering unwavering support. Personal trainers also create customized workout plans that reflect clients' interests and preferences, making the process enjoyable and engaging.
Teaching Proper Exercise Techniques
Ensuring clients understand and execute exercises with correct form and technique is crucial to prevent injuries and maximize results. Personal trainers provide clear instructions and demonstrations, breaking complex movements into easily digestible steps. They closely monitor clients' forms during workouts, offering timely corrections and adjustments. By prioritizing proper technique, personal trainers ensure that clients safely and effectively achieve their desired outcomes.
Monitoring and Tracking Progress
Personal trainers regularly assess clients' progress using measurements, fitness tests, and performance evaluations. This data-driven approach enables them to gauge the effectiveness of training programs and make informed decisions. By analyzing these results, personal trainers can identify areas of improvement and modify programs accordingly. They also rely on valuable client feedback to fine-tune workouts and ensure satisfaction and progress.
Designing Effective Workout Programs
A personal trainer's expertise lies in their comprehensive understanding of various training methodologies and techniques. This knowledge allows them to create well-rounded workout routines that address multiple fitness components, such as strength, endurance, and flexibility. Personal trainers introduce variety and progression into their programs to prevent plateaus and maintain continuous progress. Furthermore, they possess the skills to adapt training regimens for special populations, including seniors and individuals with injuries, ensuring safe and inclusive fitness experiences.
Ensuring Safety and Injury Prevention
Safety is paramount in the realm of personal training. Personal trainers promote proper warm-up and cool-down routines, ensuring clients understand their importance. During workouts, they watch closely, monitoring clients to prevent injuries and guarantee their well-being. Personal trainers remain up-to-date with industry standards and best practices for injury prevention, equipping them with the knowledge to create a safe training environment.
Offering Emotional Support and Accountability
Beyond physical guidance, personal trainers provide emotional support and encouragement to clients during challenging times. They create an atmosphere of trust and understanding, offering a safe space for clients to share their struggles and triumphs. Personal trainers hold clients accountable for their actions and commitments, fostering a sense of responsibility and dedication. Building strong relationships creates an environment conducive to long-term success and personal growth.
Conclusion
Personal trainers are responsible for guiding people toward reaching their health objectives. They act not only as inspiration but also as supporters, leveraging their skills and knowledge. Personalized routines after comprehensive assessments help foster fitness progress through careful monitoring & direction from personal trainers. The aspiring personal trainer shall know how influential one person's words can affect others' lives.