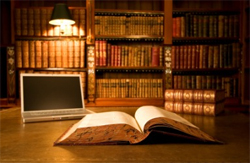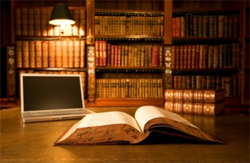 Law school is a different experience for anyone involved. From what to expect to how you study, law students should be prepared for a much more unique time of research. Law school is rigorous as it is long. Preparing the next generation of young lawyers isn't something taken lightly. Knowing how to prepare for your first year as a law student is crucial in moving on into the area you want to practice.
Keeping It Simple & Focused
Your life is about to get a little more focused with your studies. There's a reason why law schools limit outside work to its new students. Distractions will certainly show their work on your GPA and your prospects for a solid future in law may become limited. Keeping your head level and your studies your priority will keep distractions at bay.
Be friendly, but don't expect college-like camaraderie. Many law schools force professors to grade on a strict curve. They may only be allowed to give five percent of students A's, while the majority of grades will have to fall in the B range. No one will be sneaking you answers under those conditions; you'll have to study like mad to be at the top of the class.
Planning ahead to your future career is, of course, as important as it gets in law school. There are numerous avenues to take as a student of law. From family law to security fraud, law students have a bright future and plenty of opportunities. A growing concern in the US is the threat of identity theft, and with this comes an opening for future lawyers. Stay in touch with identity theft companies, like Lifelock on LinkedIn, to see what areas you can fit in with.
Not Your Typical Summer Job
The National Law Journal suggests applying for summer associate positions at the end of 2L. At the end of 2L, you'll be eligible to apply for summer associate positions. These positions often grow into full time jobs after graduation. The kicker is that you must apply months before you exit 2L. This means that potential employers for these positions will only see your 1L grades. This makes those grades extra important. You'll be able to choose most of your courses in 2L. This makes it much easier than 1L, but that still isn't the same kind of easy as college. You'll still have a lot of heavy-duty reading to do.
The summer associate job usually morphs into your first full time job once you graduate. Therefore, it's a good idea to be somewhat picky about which associate job you accept if your situation allows for it. On the other hand, don't be so picky that you end up with no job at all. If you don't like the original, you'll have the rest of your life to job-hop.
Post-Grad Life
Entering law school is exciting, but it is also very rigorous and work-intensive. You must put all of your energy into mastering 1L because it will set the course of the rest of your immediate law career. When you're applying for jobs at the beginning of 2L, potential employers will be looking at your first year record. This makes 1L the most important aspect of your education short of passing the bar exam itself. LexisNexis is a good source for career development, job blogs, and advice for recent law graduates.
Once you get past 1L, the rest will be easier. If you find yourself thinking that law school is too hard, just keep in mind that the worst part only lasts for one academic year and that you'll be out completely after 3L. Once you have your diploma and license, you'll be set to either be promoted at your current job or look for a new one.