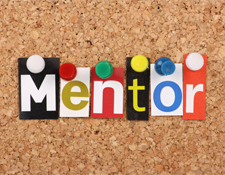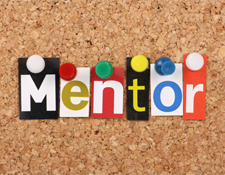 Having a mentor is vital for your career success, and discovering great ways to find a career mentor can be a shortcut to boosting your career.  What makes having a mentor so great?  In short, it's all about information!  A mentor has already experienced the "school of hard knocks" and can thus tell you what you should avoid.   If you are lucky, your mentor might even have tips passed down from his or her own mentor!  In this way, you are potentially gaining access to generations of mentors.  This factor will make a difference in your career and increase the chances that you achieve your goals.
Step One – Ask
Ask?  You may be thinking that it isn't that easy, right?  If you spot someone that you think might be a great mentor, simply conjure up the courage to ask them.  Of course, few people ever find a mentor by saying, "Would you mentor me?" but that approach can actually work.
Finding a career mentor can be a more organic process.  If you discover someone that you know would be a great mentor, ask for advice and see if you can build up a relationship over time.  If you are shy or have trouble asking for help, you will have to overcome these obstacles.  However, the benefits you will potentially receive will be well worth it.
You may not realize it, but many successful people depended heavily on a mentor in order to reach their goals. For example, Gary Cooper was a mentor to Kirk Douglas.  Jerry Lewis was a mentor to Stephen Spielberg.  Madonna is a mentor to Gwyneth Paltrow.  The list goes on and on.
Step Two – Ask Around
If you need a mentor, check around to discover who the best candidates are.  Don't let uncertainty or confusion keep you from finding a mentor.  Ask coworkers if they know someone who is an expert on what it is that you need to know.  Your potential career mentor candidates may materialize before your eyes.
Step Three-Don't Limit Your Options
 The biggest mistake that you can make where finding a mentor is concerned is that you can only have one.  This notion is a huge obstacle and one that you should avoid.  Instead, embrace the idea that you can have several different career mentors.  After all, it is unlikely that you can find one person that can completely embody everything that you need in a mentor.
Step Four-Grab Their Attention
If your potential career mentor is a power player, you might have to do something to grab his or her attention.  This doesn't mean stalking anyone, but it does mean that you need to think of ways that you can stand out and impress.  Quite often it is the mentor that finds the apprentice, but that means you'll need to stand out from the herd.  What are the best ways that you can stand out from the crowd and get noticed?  Answer that question and you might garner the attention or your career mentor and even open up new mentor possibilities.
These four steps will help you find your mentor.  Remember that information is key and that you can acquire the information you need in different ways.  Asking is, of course, one way to succeed, but observation is also important.  Your best mentor candidates may not be instantly recognizable, but may only manifest themselves after an extended period of careful observation.  Finally, if you are having trouble finding the kind of mentor that you need to make it to the next level, consider what bold steps are necessary to stand out from the crowd.  Who knows?  At this point, your mentor may reach out to find you.