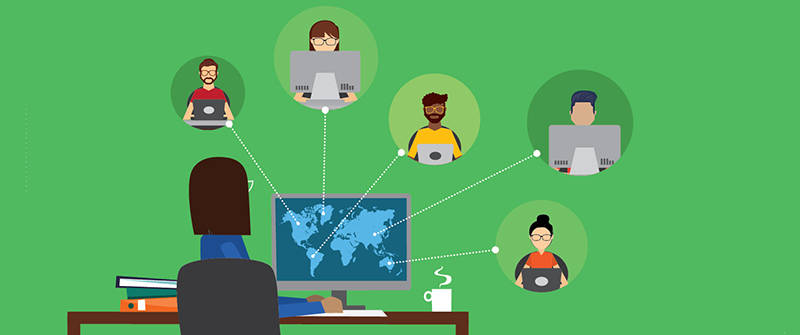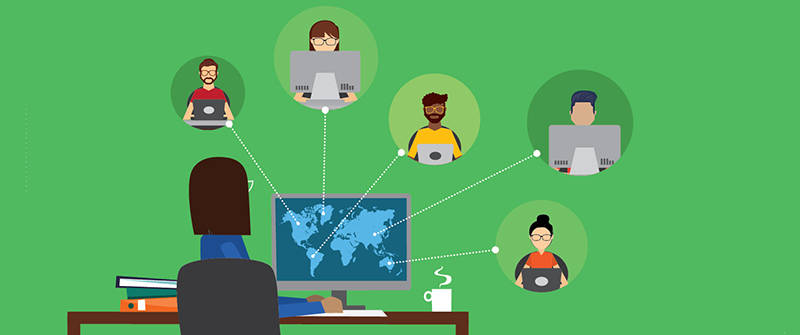 A lot of managers found themselves in unfamiliar territory when the pandemic hit. They had never handled a remote team and were now forced to do it without any option. This meant learning a lot of new things and unlearning traditional management styles.
Understanding where you may be going wrong is the first step towards becoming a better remote team manager. With this blog, we aim to make you aware of the most common yet excruciating mistakes that you could be making that are making it difficult for you to handle your remote team.
Not communicating clearly:
Lack of clear communication is the biggest mistake that a remote team manager makes. If you are not communicating effectively with your team, they will always be confused about what is expected of them.
This may lead to inconsistencies in performance and delayed target achievements. Make sure you explain to your team clearly what their responsibilities are, and how you expect them to be fulfilled.
Not building connections:
A lot of managers complain about employees not being as productive during WFH as in the office environment. One of the major reasons remote employees don't feel motivated to perform is the lack of social engagement.
But managers don't know this because they don't make the effort to develop connections with their employees. If you shy away from getting to know your employees better, you will never understand the best way to motivate them.
Not planning growth opportunities: 
As a manager, you should be invested in empowering your employees and helping them grow. Apart from their existing skills, they may need knowledge of new skills that can help them perform to the best of their abilities.
Failing to understand their learning needs and not providing them training opportunities is a classic mistake most managers make. The good thing is, it's very affordable to provide online training solutions now. For instance, look at the Absorb LMS pricing structure. The Absorb LMS payment plans are flexible and scale according to your business needs.
Not using employee time efficiently:
Remote work is hard enough because of the distractions that come with it. If you add to that the continuous virtual meetings, it can get extremely difficult for employees to manage their time well.
In this situation, if managers don't conduct productive virtual meetings they end up wasting a lot of employee time. This results in employees feeling burnt out and not being able to deliver the expected amount of work. 
Being a manager does not automatically make you a leader. Most managers feel delegating work is their only job. When you just push on the responsibilities to your team and are not there for them when they need help, your employees will feel that they can't rely on you.
The key to getting what you want is to walk the talk. It's not going to work if you don't work but push your employees to work incessantly. Model the behaviors you expect from your employees and be approachable when they want help. This will foster a culture based on trust and encourage your employees to exhibit the same behaviors as you do.
Conclusion:
Almost every business today is operating on remote work and this will be the norm for the upcoming months as well. This means managers will have to step up their game and learn to deal with all kinds of remote employee situations. Use the above tips to understand what you may be doing wrong. It will help you stay away from them and get better at handling a remote team.