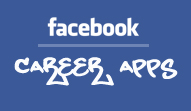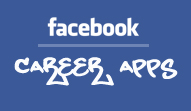 As Facebook continues its march towards social networking domination, they are regularly adding career-related applications. Here's a look at some recently-added employment tools that can help Facebook users land their dream job.
INTERN NATION: College students looking for three credits and employers looking for cheap labor both find love with an internship. An updated list of opportunities can populate within your profile with this app. Remember, even if you are removed from college, internships can be a great way to make a successful career transition.
JOBSTER: With over 250 partner employers targeting the 18 – 30 demographic, you can connect directly with hiring managers at companies you'd like to work at. Find openings, learn about recruiting events or convert your profile into an online Jobster resume.
FIND A BETTER JOB: This Career Builder project is designed for job-seeking college students. Your profile info is scanned and you are matched with job opps. Then, apply directly from your Facebook profile.
HOTJOBS: Search for jobs, find out what jobs your friends are searching for and discover where your friends work. Aside from the normal job hunt, you can also give employers a more revealing look at your friends personalities by participating in career-relating profile polls. Additionally, users can create a "Companies I Heart" list that has the potential to catch the eye of specific employers.
LINKED IN: The "My Company's Hiring" app lets you broadcast available positions at your company to your friends.
WHEN I GROW UP: It's the question every kid is asked by every adult: What do you want to be when you grow up? Now you can answer them all at once with this form before function app.
HOBNOB: Job seekers and employers can create connections by requesting to be friends of a friend. Sounds like LinkedIn, right? Yeah, it does to us too.
TECHTRIBE: The LinkedIn of India gets in on the app game by helping you and your friends earn money by referring people you know to jobs available in on the techTribe career networking platform.
Has anyone out there had any luck with career-related Facebook apps? Please share your story below. Also, if you'd like to add one to the list, feel free to leave the 411.