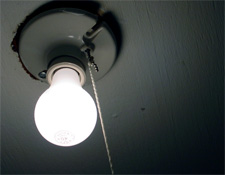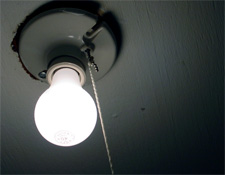 The corporate office park can be a black hole when it comes to creativity. Let's face it: People without progressive ideas are more passive, thus easier to manage. Many companies, unfortunately, have systems in place to stifle creativity. If you are unfortunate enough to land at a place that shoots down your forward-thinking ideas on contact, fear not. There are still several ways you can get that creative fix – and still collect a paycheck.
Blog.
Many are scared that they'll get fired for blogging on company time. But as long as you're not outing company secrets – and the topic is unrelated to your business – I argue that it can actually help you hone your writing skills and creative thinking, in turn, benefiting you and your employer.
Log Thoughts.
Keep a calendar of what you would like to do. Yesterday's fleeting idea could be the groundwork for tomorrow's business plan. It all comes down to taking action – but it starts with a seed.
Research.
Set aside time each day to research what your company's competition is doing from a creative standpoint. You might change some minds – you might not. But at the very least, you'll keep yourself fresh and in-tune.
Seek out other creative people.
Even in creative black holes, there are usually a few forward thinkers. You might not be the only one. Seek out like-minded, progressive colleagues. Get their buy-in for internal projects or consider taking on a side endeavor.

Weeknights/Weekends.
It's not perfect, but you might need to make sure your personal time is enough to meet your 'creativity quota.' I know, yo really, really, really want to be creative between the hours of 9 to 5. Sometimes it's just not gonna happen. Be wise enough to recognize and accept this sad fact and make the best of it.
Seek Out Hidden Creativity.
Even the most mundane tasks have a way of letting creative people sneak in their special touches. From the way you stay organized to what you eat for lunch, find a way to let good ideas come in through the back door.
Rely on Fiction.
Nothing beats the real thing. But if you're in a pinch to experience a creative jolt, you might want to consider losing yourself in somebody else's colorful work. Whether it's a movie, a book or an art exhibit, you might be able to release the creative hounds without making waves at work.
These things might be enough to help. If not, you might want to consider a new job with another organization.
How do YOU stay creative at work?