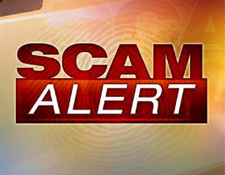 It's another Monday morning, which means new (alleged) fake job posts in the Jobacle inbox. Apply at your own peril!
——————–
From: Alma Foley, chimalxoiqe@yahoo.com
Hi, if you are interested in a well-paid part-time(2-3 hours a day) vacancy in a large transportation & logistics company please message me.
Best regards,
TransGlobal Logistics

Explore career opportunities : ID Y384ZPR
——————–
Looking for more fake job opportunities? Check out job scams from the past.