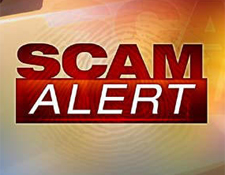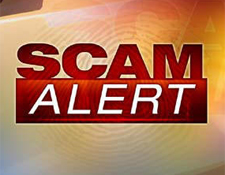 Hoping to prey on bleary-eyed Americans on a Monday morning, here's the latest phony job posting to hit the Jobacle inbox. Apply at your own peril!
——
We are looking to hire an exceptional Regional Executive to join our team.
At CGO Metals Ltd. you'll find the opportunities and support you need to grow professionally.
The Company is responsible for support of Iron and Steel Industry companies by providing finance and intermediation services, as well as achieving a high level of customer satisfaction.
Duties and Responsibilities:
Maintaining a strong relationship with the customer
Overseeing customer requests for proposals
Financial reporting, Prepare monthly reports for customer
Use appropriate resources and technologies
Qualifications:
High school diploma or the equivalent.
Ability to comprehend instructions and information.
Computer knowledge preferred.
Excellent communication skills.
Applicant must be able to demonstrate ability to pass pre-employment testing, to include background checks.
Salary $600-$1800 a week after probation period.
If you feel you are a best candidate, please apply on cgo.metals.post@gmail.com
Hr. Dept.
Wagramer Str. 17-19
Floor 26, office 2609
1220 Vienna, Austria
CGO Metals Ltd.
Alise Lappas
aliselappaszuzz@hotmail.com
Work at home – (id 369Z)
Don't get scammed! Try Jobfox for your next job search; The stringent Jobfox Scam policy ensures that you will avoid fake and scam job listings.