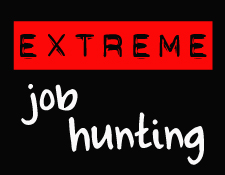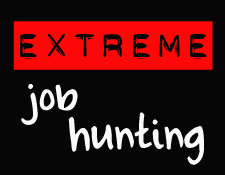 In this time of high unemployment numbers, how do you get noticed by potential employers? A recent Wall Street Journal article by Joanne S. Lublin addressed this question. Lessons of Extreme Job Hunting provided some examples of what desperate job-seekers have tried.The article describes one man who wore a sandwich board with "M.I.T. graduate for hire" in the financial district where he had worked. Creative? Possibly, but it didn't land him any interviews.
So in your effort to stand out in your employment search, what kinds of moves are not cool? An accompanying article by Dana Mattioli, Bold or Brazen? Bold Tactics Don't Always Get the Job discussed behaviors recruiters advise against. Most often, people are not following established protocols for interviews, i.e., showing up in person when a phone interview was scheduled or harassing recruiters with phone calls.
Starting my own business was a result of two layoffs in less than five years. It's been a while, but I can readily tap into those feelings of hopelessness and panic that accompany a longer-than-anticipated job search. Not a happy-memory place. And I get that desperate times might call for more desperate measures. But it seems to me avoiding behaviors that are so out there that you're bordering on stalking would be a no-brainer.
If you're not clear about what behaviors might fall into this category, here're some more examples:
· No matter how cute you are, don't put on a diaper and pretend you are an abandoned baby left in the company's lobby.
· Send your Aunt Martha's snickerdoodles attached to your resume to the head of H.R. They won't make it past security.
· Show up for an interview with your own Power Point presentation starring *YOU*.
Of course you'd never think of trying these. But what creative or extreme job hunting tactics have you tried or heard about recently? C'mon, share!
Stay tuned for Part II!

This is a guest post by Nancy LaFever. You can read more from her at the Centre for Emotional Wellbeing blog.