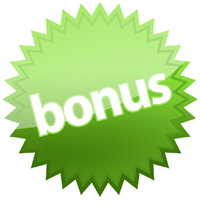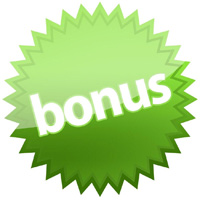 Many businesses are still keeping a heavy hand on their budgets, cutting out traditional holiday bonuses to weather the tough economic times. If you're one of the few employees lucky enough to receive a bonus this holiday season, you may be tempted to use the extra funds for impulse spending. While you may be eager to blow the cash on the latest gadget or on a whirlwind holiday getaway, you'd be better off considering other options. The following are three suggestions to get more from this year's holiday bonus.
Pay Down Debt
The holidays are often the season when people rack up credit card debt by charging holiday gifts. Turn the tide this year by paying down your debt rather than accumulating more of it. Even a small holiday bonus can bolster your debt repaying efforts, costing you less in interest and stress over time.
If you have several forms of debt, direct the bonus towards the debt with the highest interest rate or the one that's causing you the most stress. If you planned to pay for holiday gifts with a credit card, consider buying gifts with the holiday bonus instead. This will help avoid the after-holiday debt blues.
Save it
Saving is a lost art with many people. In a society intent on taking your money before it even hits your bank account, saving a holiday bonus may sound quite ridiculous. Setting aside money for the future is important though and this may be your ideal chance to jumpstart your saving efforts. From directing the money to a retirement account to placing it in a traditional savings account, many options are available to tuck the cash neatly away from impulse spending.
If you're set on buying a must-have item, consider putting the bonus in savings until the holiday season passes. If you're still intent on spending the money after the holidays, only then should you make the purchase. However, at that time, you may discover that the must-have item no longer seems as essential. At the very least, you could save half and spend the other half to experience the best of both options.
Buy Something Essential
If you're committed to being a bonus spender rather than a saver, at least use the money to buy something essential. Rather than running to the mall for a string of impulse purchases, consider what you really need but haven't had the funds to purchase. From a new couch to kitchen appliances, there are likely many items you need that are more important than the items you want.
Holiday bonuses enhance your commitment to an employer and provide a little relief during this stressful season. By considering how you can most effectively use a bonus, you can stretch this generous gift further to receive more enjoyment from it after the holiday season passes. Also, remember to pass along a note of thanks to your employer for not being a Grinch this year.
Do you have additional suggestions for how to effectively use a holiday bonus?