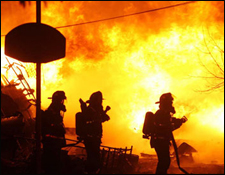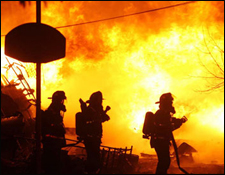 You never know which words will be your last, so no matter who you are or where you work, it is important to choose them wisely.
"If I call in sick now I've got to put myself in a hotel until I feel better." If that happened, she said, "at least I'm in a hotel room on the company's buck. But we'll see. I'm pretty tough."
Those were the words spoken by commuter plane co-pilot Rebecca L. Shaw before her ill-fated flight 340 from Newark to Buffalo crashed into the ground killing all 49 people on board and one pour soul on the ground.
We've all made light-hearted comments about sucking our employers dry. But when they are taken out of context, they can make the employee look insubordinate and small. If the sh*t ever hits the fan, you better believe that every conversation you have ever had while at work, be it a phone call, email or texting, will come to light. So please dear Jobacle readers, mind your tongues!
I am not passing judgment on the pilots at the helm when the plane went down, but evidence appears to point to a perfect storm of HR woes. The employees appeared to be…
Underpaid
the co-pilot reportedly earned under $24,000 annually
Under-qualified
the pilot failed five cockpit simulation tests

Overworked
the co-pilot had flown overnight from Seattle to report to work in Newark the day of the flight

Tired
with a bustling airport doubling as sleeping quarters, it is unknown but assumed that sleep deprivation could have led to several poor – and fatal – decisions
Ill
the co-pilot was sick and the pilot appeared congested
Too much chatter
government regulations prohibit "non-essential conversation" below 10,000 feet
These are unacceptable conditions in any line of work, but deplorable when you are in a position to control other people's fate.
It is clear that changes in training, changes in personnel, and changes in attitude need to occur at all employer/employee levels to prevent future air tragedies. But in the meantime, it is up to you to have your own mental checklist before you punch in. Are you fit for work? If you can't answer an unequivocal 'yes,' than please stay home.