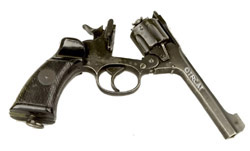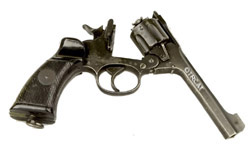 OK. So it wasn't the actual party that killed killed Benjamin David Banky, president of the Vancouver-based Tallgrass Distributors Ltd. It was allegedly a disgruntled former employee.
Read more here.
We understand that this seemingly premeditated crime could have taken place anywhere at any time, but here's yet another reason why holiday parties are a royal pain. The poor employees at the natural products company went from chips and dip to spending the night at the police station filling out witness statements.
Tomorrow we're dropping episode #83 of the Working Podcast which takes a look at those silly holiday party DOs and DON'T lists that every job Web site feels compelled to release.
We're guessing showing up with a firarm becuase you're pissed you were let go is a DON'T.