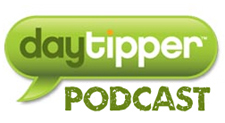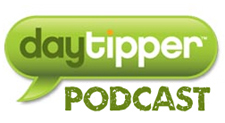 I am pleased to announce that your Jobacle Cubemaster, Andrew G.R., is producing a spankin' new Internet radio show: The DayTipper Podcast.
In a nutshell, the podcast is jammed with lifehacks; tips designed to make you more productive than ever before. On episode 1:
– A new use for Silly Putty
– How an orange can help keep you awake
– Best/Worst tips of the week
– Dryer Sheets enter the DayTipper Labs
From employment to family – gardening to home improvement – DayTipper has tips for everything. Plus, they'll pay you $3 per published tip. As someone who used the service before I got to know the gang – it's the real deal.
If you're a fan of the Working Podcast I think you'll like the DayTipper podcast. It's done in a similar style: quick moving, me running my mouth, etc. Check it out and let me know what you think!