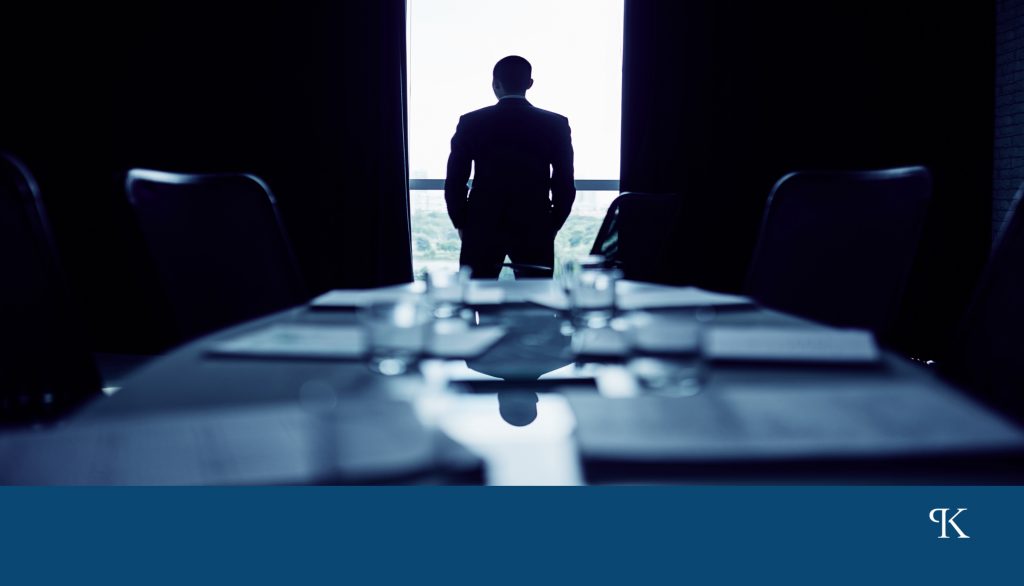 Consumer packaged goods (CPG) refers to items used daily by the average consumer that require routine replenishment, such as food, beverages, clothes, tobacco, makeup, household products, and so on. The contract to CPG is durable goods (DG), an industry term for merchandise that is not consumed in use and is generally not replaced until the merchandise experiences a problem, such as furniture or a car.
If you own or are managing a CPG company, you know the industry in and out and the nuances and skills associated with it. You may be highly qualified to help recruit new talent, but your other executive duties get in the way of precious time that could be spent interviewing and reading resumes. If you're starting out with your new business, then you want to build a foundation of talented employees.
Luckily, there are niche recruiters (recruiters who specialize in a specific industry or two) dedicated to helping with your search, such as CPG recruiters in the Twin Cities. Follow these 5 tips to help with your CPG executive search and you'll end up finding the best CPG specialist in the game. Let's get started on recruiting top talent!
1.  How Well Do They Know the Industry?
If you're planning to hire a CPG executive recruiter or agency, it's important that they know consumer packaged goods in and out. Typically, CPG merchandise is sold by retailers in physical brick and mortar stores and packaging is designed to differentiate a product from its competitors on a pharmacy, grocery, or big box store shelf. Recruiters will be hiring top talent for the companies who manage these goods or manufacturer them.
Because shelf space is a finite commodity, the CPG market is highly competitive. Until recently, it's been difficult for manufacturers to take advantage of the internet and sell CPG through e-commerce channels. Thus, your recruiter or agency must understand the physical retail side of things more than online stores.
2.  Do They Have Experience?
How many years of experience does the recruiter have in general? How many years have they been recruiting for CPG manufacturers and companies? How entrenched they are in the CPG industry determines how well they are keeping up with the changes and nuances associated with it. You want to hire an experienced CPG recruiter that knows where to look for top talent. They may be aware of certain industry-specific websites, webinars, or conferences that bring ou the best of the best.
3.  What Core Values Do They Possess?
A good CPG recruiter understands the importance of technology. These days, advances in mobile technology, automated supply chain management, and data analytics have enabled an important e-commerce channel with retail stores implementing a "click and collect" delivery model.
The recruiter must also value diversity. Much like any consumer sector such as banking and insurance, the CPG industry is prioritizing diversity and inclusion in their recruiting in order to create a workforce that reflects the demographics of its consumer base.  Female leaders remain underrepresented in the CPG sector, so this is something a good recruiter would be aware of.
Another important value is putting the employee first. One strategy is to offer work-life balance through perks and benefits that may be especially desired by candidates such as work from home days.
A good recruiter knows to highlight these core values through employer branding to attract the demographics they are looking for.
4.  Do They Have Connections?
What is the recruiter's geographic reach? Are they very well known and respected locally, regionally, or nationwide? How strong are their connections and how widespread do they go? Depending on their network, you'll be able to determine how skilled the recruiter is at securing a large and talented pool of candidates specific to your industry.
It is also important that the recruiter understands the specific needs and wants of your company. The world of consumer packaged goods is vast and not every company is the same depending on what kinds of goods they specialize in. You can get very specific with what kind of CPG candidates they have connections with.
5.  How Affordable Are They?
An important and inevitable thing to consider is how much the recruiter charges for their services. If it is a single self-employed individual vs. a recruiting agency, the former would probably charge less. Oftentimes, how much they charge is indicative of how large their network is or how successful they generally are at recruiting top talent for CPG companies. Every company has a budget allocated towards human resources efforts such as this; therefore it is integral that you abide by that budget and consider it when hiring a CPG executive recruiter.