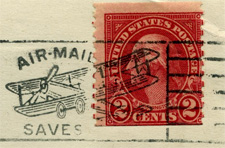 Sometimes Snail Mail is the Way to Go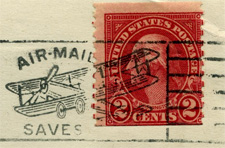 I just received a nice, potential opportunity which resulted from networking – my friend recommended me to a CEO for a job. The CEO told the friend to have me email my info to her directly. Nice! But I said to my husband, "I should probably first ask her if she is OK with attachments." He thought she wouldn't have given out her email address if she wasn't comfortable with me sending the requested documents. So I sent an email with attachments. Turned out that she would have preferred I send the resume text in the email, so I obliged. But it felt like a misstep.
It made me long for the good, old snail mail days. No overthinking, just simply insert resume and cover letter in envelope and send. I realize I sound like a dinosaur, but some biz protocols were just no-brainers then.
I also noticed as I look back that there was a high interview-to-hire ratio when I followed up an interview with a handwritten thank you note – on tasteful, but not-too-expensive Crane stationery, of course. It demonstrated that not only was I perfect for the job, I had exquisite taste.
But when might snail mail be a better overall choice? An interesting WSJ article by Teri Evans, "Firms Hold Fast to Snail Mail Marketing" discussed how a company made the wrong call when they switched their marketing direct mail to email. Their customer base was not happy. Customers enjoyed the effort put into "real" mailings. So the company went back to the more personal touch of snail mail.
So brush up on your handwriting and invest in some cool stationery. You might need it.
This is a post by Nancy LaFever. You can read more from her at the Centre for Emotional Wellbeing blog.