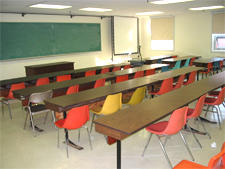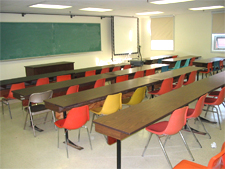 Summer hours are nearly over. If you were fortunate enough to enjoy shortened workdays on Fridays, or a seasonally lax dress code, the gravy train is about to end. The relaxed vibe of summer is about to expire, bringing forward a plethora of patio furniture sales and the countdown to the winter holidays. Don't fret that all of those vacation days have been used up. There are a few small things to do to ease the transition between seasons.
DO SOMETHING NOW. The season is really nothing more than a series of calendar dates. Don't put off what you can do today until next year. If that mountain bike expedition you promised you'd tackle never came to fruition, you still have several weeks left until the weather turns.
USE STRATEGIC SICK DAYS. I know the Jobacle Sick Day Calendar gives managers and HR professionals a serious headache, but let's be honest, only suckers lose days at the end of the year. Use them scarcely, use them wisely, but above all, make sure you use them!
SCHOOL IS NOT STARTING. The end of August and early September are synonymous with heading back to school. Even years removed from the school cycle, many of us are 'trained' to feel a certain way. Perhaps you find yourself a bit anxious as summer expire, tossing and turning in bed. Or maybe you're dreading the sight of yellow school buses clogging up the highway. These feelings are normal. After all, the standard school calendar, where children experience an academic reprieve during the summer, is with us for a third of our lives.
PLAN AUTUMN EVENTS. I'm not suggesting you rally the accounting department to allocate funds for an interdepartmental apple bobbing competition. Rather, get yourself excited about the coming season. Whether it's planning a Halloween party or spending a day pumpkin picking, autumn still gives us many opportunities to get outside and live.
THINK ABOUT NEXT SUMMER. One thing I like to do is make a list of what I accomplished during the summer, and what slipped away. Part of the process is preparing a list for next year to make sure I don't let anything slip through the cracks. I know next summer feels a million miles away, but it will be here before you know it.
The Jobacle gang would love to hear how you'll cope with the end of summer. I'll be moving away from logo polo shirts and back to shirts and ties. I despise wearing a suit, but it will secretly be nice to get a bit of my identity back.
For those of you suffering from Reverse Seasonal Affective Disorder, congratulations; winter is almost here!