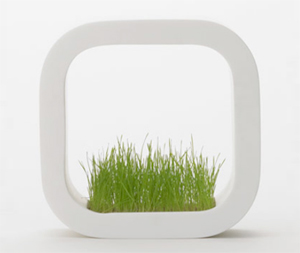 Are you looking for gifts for coworkers that are original and fun? Then you have come to the right place! You see, we know perfectly well from our own experience that no one appreciates one more notebook, pencil holder or bottle of wine. All those items, that are typical office gifts, have been around for so long that they are now just plain boring. If you want to find cool gifts for coworkers, you will need to be a bit more creative. Luckily for you, we love lists and we have made one just for you with the coolest, yet work-appropriate choices of gifts.
Sticky Notes
You might be wondering why we are suggesting sticky notes as cool gifts for coworkers. After all, all your coworkers have a pile of those on their desks. Well, the sticky notes that we are talking about are much more fun. The "Get the hint" notes are totally inappropriate in a hilarious way and Knock Knock sticky notes have a wide range of sticky notes with more four letter words than a teenager uses per day. This way your coworker can channel his/her frustration on the notes and stay calm till the end of the day.
Password Organizer
If you are looking for cool gifts for coworkers who are naturally forgetful, then apart from the sticky notes -which are a great choice- you can also get a few password organizers. They come in many forms, some folding to fit in your pocket, others looking more like a small journal or agenda. Some of them have space for the actual password, while others ask you to write down a hint, which, by the way, is a much safer option.
Dammit Doll
We are sure you haven't heard about this one before as cool gifts for coworkers! If your coworker is a fan of anti-stress balls, they are going to love this doll. Made out of cotton and filled with polyester, it is durable enough to hit it against the wall or on your desk and let some steam out. They come in many different colors, depending on the fabrics at hand, which only makes them more fascinating. The doll has its instructions sewed on its chest, in case you forget: "Whenever things don't go so well, and you want to hit the wall and yell, here is a little dammit doll that you can't do without. Just grasp it firmly by the legs and find a place to slam it…" Now that's cool gifts for coworkers!
Scratch-n-Scroll Mousepad
Do you remember Magic Slate? That amazing magnetic board that you could draw or right or stamp on and then everything would disappear? Well, that is exactly what the scratch-n-scroll mousepad does! It works like a regular mousepad, but allows you to take notes on it using a pen or your finger and then just erase them by lifting the top sheet. Now that's one helluva cool gift for coworkers.
Green Clock
For the eco-consious coworker with a sense of humor, a clock powered by potatoes is one of the better cool gifts for coworkers. This version works with apples, lemons, tomatoes and other household items as well. After the lunch brake we all secretly keep one eye on the clock, so why not make it a bit more fun?
Pencil Sharpener
Even though most of us spend our day typing away page after page on the computer, we still use pencils to make notes and to-do lists. So why not get your coworker and fun pencil sharpener that will put a smile on their face? Check out this disgusting nose-picking one, this adorable Pinocchio or this sublime unicorn.
Remember that even the most boring office items can be wonderful gifts if you look for a fun, unexpected version of them. Bright colors and fun shapes can be all that it takes to transform your coworker's boring cubicle into a playground.