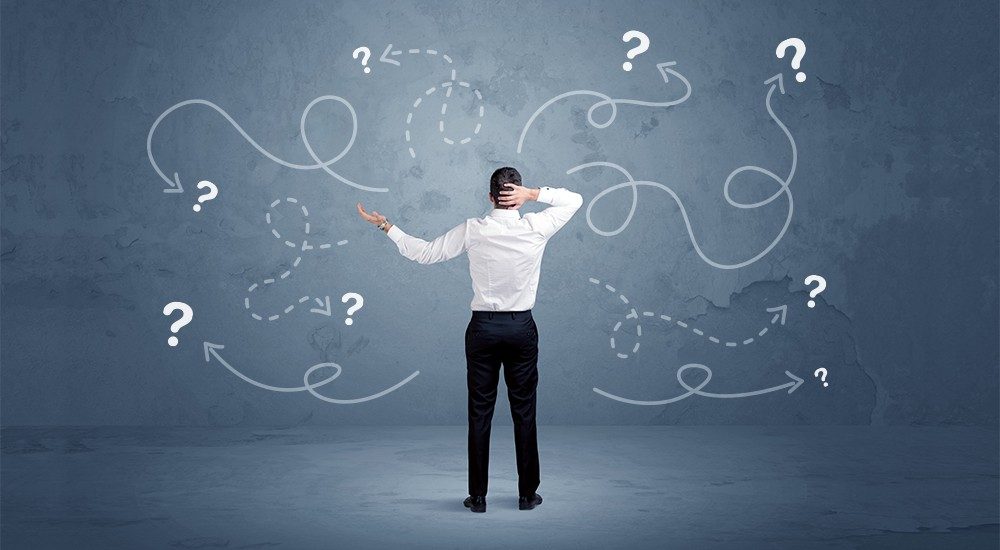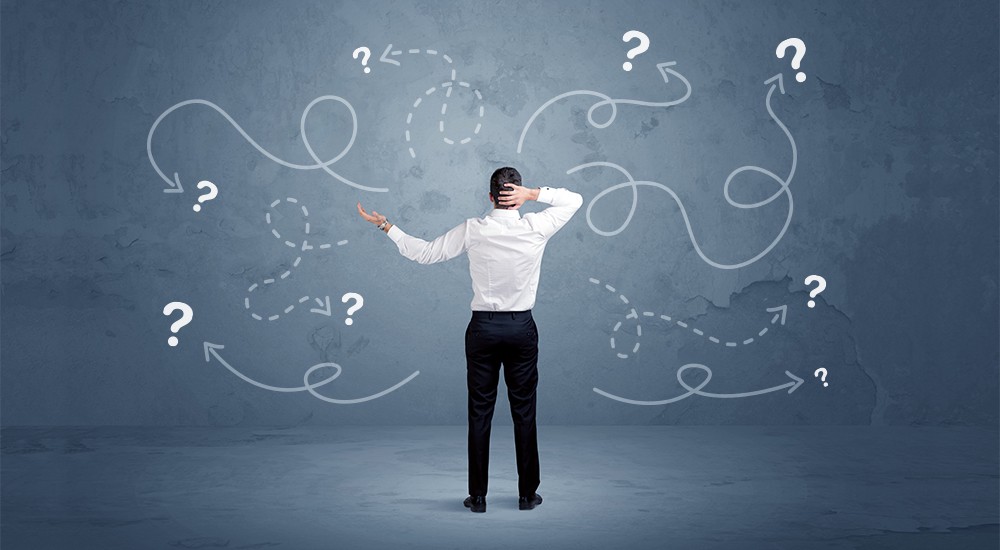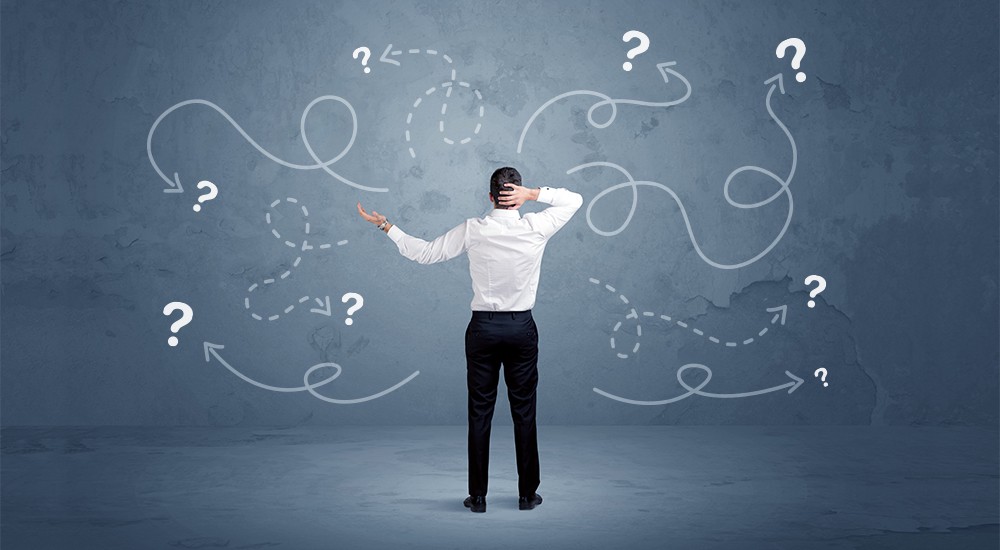 MBAs are a great way for graduates or professionals to further their education and, as a result, their careers.
However, even once you've decided to do an MBA, there are a lot of different specialisms to choose from. Some topics may naturally follow on from your undergraduate degree, while others may give you new knowledge about a subject that interests you. 
To help you navigate through your options and find the right MBA specialism, this guide will go into a variety of courses available and the types of jobs you may get with them.  
Do I need an MBA?
Rather than heading into the working world after graduating with an undergraduate degree, further your education is a big decision. Not only is it more time without a paycheck, but you'll also need to pay for your new course. 
Therefore, it's important to understand whether or not an MBA can actually add value to your employability in the field you wish to pursue. If there is a way to apply for your dream role without needing the additional few years of education, this may suit your career plans much more. 
It's a good idea to look into the higher-level positions in the field you'd like to go into. Then, take a look at what requirements current jobs are looking for and whether you have enough to meet the criteria. It's also good to make a pros and cons list or devise an outline plan of your career. 
That said, an MBA does boost earning potential in most fields. 
According to the National Association of Colleges and Employers, MBA graduates are paid around $25,000 more than those with just a bachelor's degree. 
Some career paths will need you to have an MBA or other postgraduate qualification. Anyone that is looking to work their way up to managerial or leadership positions will certainly benefit from the knowledge and expertise an MBA offers. Major industries where MBA graduates can earn a pretty penny are consulting, technology, finance, and healthcare. 
Will an MBA better my chances of landing my dream role? 
If you're looking for a role in management, an MBA can certainly help you get there – even if it's only through giving you an edge on your competitors. 
In some fields, it won't be possible to land a higher-level role without an MBA, while for others it will simply give you the in-depth knowledge to not only wow at the interview stage, but also, to succeed in the new role once you get it. 
It'll also open the doors to a new network of peers from other industries and companies. And networking can seriously help you to jumpstart your new, senior career. 
When to apply for an MBA
It's often recommended that those applying to do an MBA, already have a few years in the field they're interested in. For example, those interested in healthcare may want to qualify as a nurse before diving into a business Masters. 
The reason for this is so that you have real-world experience to add context to lessons you'll learn on your course. This often makes it easier to understand certain topics and can help when applying theory to your career. 
It also means you'll already have developed a useful skillset in the field you want to go into. Diving into an MBA straight from an undergraduate degree gives you no real insight into the industry and may limit your understanding of how to manage your direct reports when you land your first role.  It's also unlikely that you'll be left to manage business-related decisions or hire your own team if you don't have first-hand experience working at different positions in the field. 
Finally, having a little time in the working world before applying for an MBA will make choosing a specialism that little bit easier. You'll know where your values lie, what your passions are, and where you hope to see yourself in the future. 
What MBA specialisms can I choose? 
As mentioned above, there are multiple specialisms to choose from when studying for an MBA. The MBA will provide you with the core business knowledge, while your specialism will help you to take this knowledge and apply it to your industry. 
Below are 5 MBA specialisms you can apply for:
Management MBA
If you want to work in business operations at a senior level, an MBA with a core focus on management may help you get there. In a management course, you'll learn all about strategic planning and management, as well as human resource development. 
Management MBA graduates end up in decision-making roles. They will be responsible for managing staff, organizing budgets and will have the final say in recruitment. You'll also manage a team of middle managers who will do more hands-on work on your behalf. 
As an example of salary, those with an MBA in management could go on to director-level positions. At this level, graduates can enjoy an average salary of $105,796-$116,752.
Executive leadership
If you want to have the power to make serious changes and decisions for an entire company, an MBA in Executive Leadership is the best choice for you. 
Ideal candidates for these courses will already have a strong background or experience in management but need that extra boost to compete for higher-level positions. 
Executive leaderships MBA courses cover two main topics: Advanced management and strategic leadership.
Graduates have the potential to work at the top senior levels of management within a business and will report to the board of directors regarding company decisions and outlook. In smaller business frameworks, MBA holders will work as CEOs or CFOs. 
Those that make it into the C-suite of a business will earn the top salaries for the company, at an average of $80-145,000 a year. 
Healthcare administration
For those interested in working up the ranks in healthcare or who want to work on the managerial and organizational side of the industry, you should choose an MBA that focuses on healthcare administration. 
An MBA in healthcare will prepare you for the more specific challenges senior managers in the industry experience. 
You'll learn about the latest trends for managing the healthcare ecosystem, as well as how to control budgets and costs without jeopardizing service and patient outcomes. 
As the population ages and the baby boomer generation reach retiring age or develops more age-related ailments, there is an increased need for nurses, educators, and healthcare administrators. You'll be responsible for managing the increase in service users, as well as how to ensure everyone still receives the same quality of care. 
Healthcare administrators and managers typically earn an average salary of around $99,730 a year, with those working for major hospitals making considerably more. 
Human Resource Development 
While HR is a subject you can study at the undergraduate level, the Human Resource Development MBA is for those with experience in the field and a passion for working with people. 
In these courses, you can expect to learn about training staff and furthering their education and professional development. You'll also learn valuable skills like critical thinking and social problem-solving. 
MBA graduates can go on to a fulfilling career as an HR Manager. You'll help employees when they are concerned about work-related issues, review job applications, oversee the recruitment process, and conduct training courses to meet with new laws and regulations. 
On average, HR Managers who have an MBA under their belt can enjoy a salary of around $96—102,975.
Organizational Consulting 
For keen problem solvers looking for a challenge, organizational consulting could be the perfect career for you. 
You'll be there to provide an outside perspective to companies within your industry, helping them improve their operations with innovative solutions. 
This course will give you a deep understanding of contracting, data collection, and dealing with resistance to change. You'll also learn about organizational behavior and how decisions can impact the business's efficiency or health. 
As with any consulting role, this MBA is one of the best-paid specializations. As more and more businesses look to outsource or contract certain aspects of their to-do list, the demand of organizational consultants will likely increase. Although you won't make a fixed salary (unless you choose to work with long-term clients only), the pay can vary. However, consultants can expect an average salary of anywhere around $71-142,626. 
Final thoughts
There's a lot to consider. Of course, not every position will require you to have an MBA, but not every position will be available if you don't. So before applying for any specialism, it's a good idea to take a look at potential roles that you can gain from the additional qualification, as well as if the day-to-day work sounds like something you'd be interested in. After all, you may be itching to further your career in some way but find that a managerial position isn't quite for you. 
Before rushing into any decision about MBA courses, you could speak to others in your field, research your specialism and consult your employer about alternative progression routes that may work better for you. 
Once all that's done, it's time to take the plunge. And within a few years, you could be enjoying a brand-new role with an even better salary.