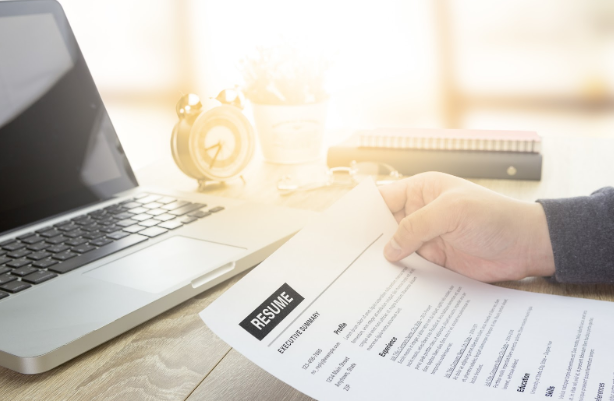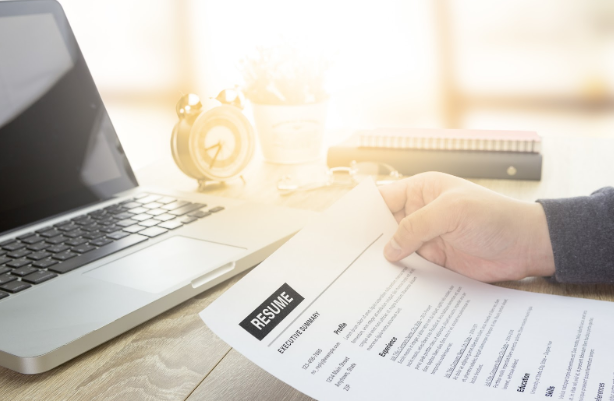 Putting together a resume is hard work. But, did you know that the average recruiter only spends 6 seconds reviewing a resume? How do you make sure your resume gets more time than 6 seconds?
If you want to make sure your resume stands out from the pack, it's important that you use the right tools to create your resume. But, what tools should you be using?
Check out this guide to discover the top online tools to help you with your resume.  And click over to make a video resume tool.
1. ResumeBuild 
First up, you need to view ResumeBuild. ResumeBuild is a tool that allows you to choose a template so you can create an organized and professional-looking resume. 
This tool has over 20 resumes you can choose from, so there's no doubt that you can find one to suit the job you're applying for. Additionally, ResumeBuild has thousands of resume samples and pre-written examples. This is perfect for those moments when you find yourself with writer's block. 
Whether you're looking to create a professional resume, student resume, or entry-level resume, this is the perfect tool for you. 
2. Hemingway Editor
Did you know that 77 percent of hiring managers immediately disqualify a resume due to grammatical errors or typos? 
The last thing you want is a small typo to be the reason you get disqualified for a job. However, even if you're a grammar wiz, it can sometimes be hard to catch tiny mistakes, especially if you don't get another pair of eyes on your resume before sending it in. 
The solution? Download Hemingway Editor. All you have to do is paste your resume into this tool, and it'll highlight any mistakes you've made. One great thing about this tool is that it highlights different types of errors in different colors. This way, it's easy to suss out what you need to change. 
3. Mixmax and Streak
It's very common to send your resume through email these days, and if you plan to do so, we suggest using a tool like Mixmax or Streak. 
These tools come with features that help you easily manage your email by tracking views, scheduling emails to be sent later, and even setting up meetings. These features can be extremely useful when tracking a bunch of job applications and setting up emails. 
4. Unsplash and Stockup
Resumes are becoming more and more intricate. More and more people are including photos and other graphics in their resume, especially those applying for creative positions. 
If you'd like to include photos in your resume, you should check out tools like Unsplash or Stockup. Both of these tools have thousands of photos that you can choose from to embed into your resume. Best of all, these photos are extremely professional-looking, and adding them will help your resume stand out. 
5. Biteable or CV One 
If you're really looking to kick your resume up a notch, you may want to add a video to it. Even if you're not a professional videographer, adding a video is easy with tools like Biteable or CVOne. 
Here's what you should know about each of these tools:
Biteable 
Biteable is a tool that allows you to add professional finishing touches to your video resume. All you have to do is upload your video resume to Biteable, and then you can use the tool to add text, title and end screens, and music. If you invest in the premium plan, you can even add clips from other videos you've created. 
CV One 
This tool allows you to create a script for your video resume. All you need to do is type in what you want to say, adjust the scroll speed and text size, and then record the video within the tool until you get it just right. 
Add personal touches to your resume 
6. Readability Score 
If your resume isn't easy to read, recruiters aren't going to look twice at it. 
With Readability Score, you'll learn the average reading level needed to understand your writing. Additionally, this tool checks your spelling and grammar. 
7. Resume Worded 
Sometimes, it can be hard to find somebody who will give you an honest critique of your resume. Oftentimes, if you show your resume to family members or friends, they'll only say nice things about it. 
If you're looking for some honest feedback on how you can improve your resume, Resume Worded is the tool for you. With this tool, all you have to do is upload your resume and then you'll be provided with a detailed critique, including an overall resume score. 
The tool gives you in-depth suggestions complete with suggested bullet points, recommended action verbs, line by line analysis, and more. The tool breaks down the critique into four categories: Brevity, Impact, Style, and Average Bullet Score. 
For detailed, actionable tips on how to improve your resume before sending it off, this is the tool for you. 
8. Boom Resume Writing 
Writing your own resume can definitely be a challenge. If you need some help finding the right words, we suggest using the Boom Resume Writing tool. 
This tool gives you advice on how to phrase and arrange your achievements so they look good on paper. When writing a resume, outside input can be a big help, and this tool is here to provide you with that. 
As you can see, there are a lot of tools out there that can help you improve your resume. Now, all you need to do is download these tools and pretty soon your resume will be in top shape. If you have any questions, comment below.