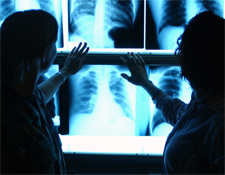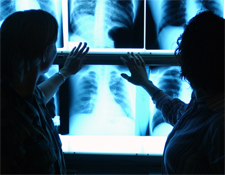 Being diagnosed with cancer is a horrible and traumatic experience. Undoubtedly, people who have been diagnosed with this dangerous disease face turmoil and worry beyond comprehension. While nothing can really eliminate the fear associated with this disease, modern medical treatments can help bring hope to those facing cancer.
Radiology

One such treatment was discovered over one hundred years ago and it has undergone a lot of research and massive improvement over the years. This particular treatment is known as radiology and it has become one of the best weapons against many types of cancer. An oncologist is a physician who treats cancer patients, and radiology is a common treatment an oncologist may elect to use to battle a patientÕs cancer.
Radiology is most often used to treat cancer because of its effectiveness. The reason this particular treatment is so effective is that it has the ability to actually kill cancer cells and prevents them from spreading. There are several different types of radiology treatments but for the most part, they all work in a similar manner. Machines that create the energy that is referred to as radiation send signals into the body, then into the cells which damages the DNA structure of the cell.
Cancer Cells
Cancer cells, like other cells, are made of molecules and have a particular DNA pattern that instructs it to separate and reproduce. Unfortunately, cancer cells have a high rate of reproduction, and have been known to reproduce much faster than normal cells. Oncologists can use radiation machines to not only kill the cancer cells but also limit their rate of reproduction. Often, when combined with other treatments, radiation is strong enough to kill cancer and breakdown cancerous tumors.
As mentioned, radiation can be used in a variety of ways to treat different types of cancer. While effective at treating and eradicating some types of cancer, other cancers are simply not affected much by radiation treatments. The most commonly used radiation treatment is created using the linear accelerator machine, which produces high energy photon beams that can penetrate through deep tissues of the body to reach cancer cells. Other types of radiation that are used are known as electron and particle beams, which effectively treat cancers closer to the skin level.
Side Effects
Though radiation is effective at killing and preventing the spread of this deadly disease, there are some side effects. Just as radiation is able to kill cancer cells it also has an impact upon normal cells as well. An oncologist has to determine the strength and types of radiology that will be most effective at killing cancer cells with the least amount of damage being done to the normal cells. While the oncologist is obviously an important part of cancer treatment, so is the radiologist who administers the radiation treatments.
It is essential that each radiation treatment is carefully and precisely aimed directly at the cancer and nowhere else. Each radiation treatment takes a great deal of knowledge and skill to properly perform. Individuals who administer radiology treatments must have a degree in radiology and have experience in delivering radiation treatments. It takes a special kind of knowledgeable person for this type of job.
Each working day of a radiologist's life means that individuals suffering with cancer can have hope. Radiologists are a blessing to those who are suffering with cancer and often can become good friends with their patients. A radiologist, in a sense, is a huge member of the cancer fighting team and they are in control of one of the strongest weapons involved in the battle. Without a doubt, a radiologist has a job that is not only rewarding but also important for the deliverance of the cure as well as hope for millions of cancer patients.