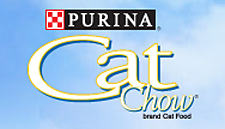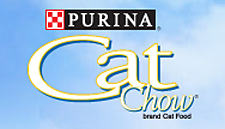 Do you love animals? Do you want to travel around America? Are you ready to quit your job? If the answer is a resounding 'yes,' then we have good news for you! You can be the very first Purina Cat Chow correspondent!
You'll be paid $50,000 for one year and have the opportunity to attend pet industry events and share your experiences on catchow.com and Purina Cat Chow's other social media channels.
No formal training or expertise is required to apply, but you should be a cat lover and pet owner.
Apply today by filling out a brief application and uploading a photo. If you are chosen, you'll need to put in your two weeks notice soon; the position runs from May15, 2011 to May 15, 2012.
"We're searching for a passionate and enthusiastic cat owner as the Purina Cat Chow Correspondent to connect with other cat owners across the country," said Dr. Karen Sueda, Diplomate, American College of Veterinary Behaviorist and member of the Purina Cat Chow Mentor Team. "The two top qualifications for potential candidates are to own a cat and have a curious disposition to learn about the relationships other owners have with their cats."
Several PetSmart stores will be holding casting calls, including locations in Phoenix, Boston, Tampa, Minneapolis and San Francisco.
This could be the golden ticket for anyone looking to transition to a career as a professional blogger and social media expert.