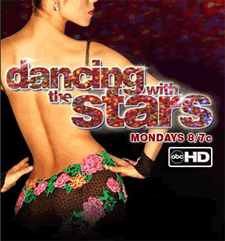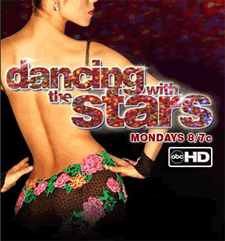 Thank God, it's the last dance! The fifth season of Dancing With the Stars (DWTS) is finally over. I don't understand the success of much that's on TV, but this show is an absolute enigma to me.
If at this point you're thinking, 'Andrew, if you hate the show so much, why the hell do you watch it?' Fair point. My only response is that it's difficult to avoid when you're wife is addicted to the show and you live in a one-bedroom apartment.
Since I must purge my system of this dreadful show (at least until next season), please allow me to share with you several common themes I've noticed between Dancing With the Stars and working.
The Fix Is In
The premise of the show is that non-dancers get teamed up with a professional to learn how to dance. We all know that most of the contestants have had some training and/or instruction on the past – but for some unfathomable reason – over 20 million people a week choose to look the other way. This season's runner up, Mel B. (the irritating Spice Girl who fathered Eddie Murphy's child and then jumped into another marriage), has professionally danced her entire career! So even though she technically shouldn't even be on the show – she gets rewarded by almost winning the whole thing. Next time you get passed up for that well-deserved promotion or rejected for a perk that is extended to others – remember Mel B. Life isn't fair – especially at the office.
BUT WAIT! Sometimes life is fair – the finale of Dancing With the Stars just ended and hard worker Helio Castroneves won the mirrored ball trophy thingy. You can too! See how far hard work and a glorious smile can get you?!
Who's Judging You?
Well, if it's reality TV, it's likely two men with accents and an eccentric woman. We're in a society that believes that these judges should be accepted as qualified at face value. Does anyone even know what any of them have accomplished in the past?
Unfortunately, we're all judged on a regular basis at work by people completely unqualified to do so. Let's take Dancing With the Stars judge Carrie Ann Inaba. She might be a great choreographer, but lest us forget that she once played "Fook-Yu" in Austin Powers (watch the video) and spent months sliding down a poll naked (with a shaved head) for Madonna. So next time she tells someone to 'be more ladylike,' they should tell her to shove it.
Next time you get "judged" by someone who has no clue what they are talking about it, just imagine them sliding down a stripper's pole naked – just like Carrie Ann.
It's Boring
Hundreds of millions of people tune in to watch ballroom dancing. BALLROOM DANCING! Who knew that the samba, rumba and Paso Doble would sweep the globe. If the actual event was boring enough, how hard can a root for celebrities looking to reclaim an ounce of the spotlight. If you want to learn how to dance, dead famous person, do what everyone else does and go to Arthur Murray on your own dime.
Part of the boredom comes from repetition. Yes, Marie Osmond fainted. The clip was played over and over and over again. That seems to be the formula for DWTS. Every 60-minute episode is filled with at least 20 minutes of content that we've already seen.

Next time you're bored at work and history seems to be repeating itself, ask yourself if you rather be dancing. Probably not.
Muzac
Here's another similarity between work and DWTS: bad music. Have you ever heard the DWTS band butcher a classic? Well, if you watch the show, you have. The music doesn't sound much different than the crap they pump into the elevators. Heck, it's like a Bar Mitzvah band not knowing when to quit.
Followers
Work, and life, are filled with more followers then leaders. This is blindingly apparent when the DWTS audience gives standing ovation after standing ovation. One of the reasons work can suck so bad is because no one will stand up and fight for a change. Next time you think you can revolutionize things at your job, take a step back and think of an audience. There's power in numbers – and most people will hang you out to dry.
Not sure if this post even makes sense! But it was on my mind – so I couldn't resist.
Have you learned any career lessons from Dancing With the Stars?