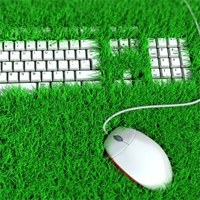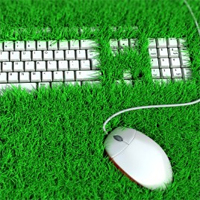 What does the future hold as far as education is concerned? If you have the right degree, the future may bring many exciting career opportunities your way. Not surprisingly, most of the promising up and coming degrees have a lot to do with the technology field, green living and healthcare. Check out some of the great career fields of the future. If you chose one of these paths now, chances are you will have a great career for many years to come.
1. Green Jobs
Everyone knows that going green is the future. While the trend is catching on and becoming more and more popular each day, it is no wonder that this will be one of the most important career paths of the future. There are many lucrative jobs to get into when it comes to being green, such as a Biologist, Food Scientist and Biochemical Engineer. There are also jobs in Green energy and even Marketing, in which you would market and convince others to buy and use green products. The average mean annual wages for someone in these types of Green career paths is around $71,000.
2. Technology
The days of the Walkman are far behind us. The future will only bring better and bigger technology as we move forward. Important jobs will be held by Computer Systems Engineers, who will design and implement new software and systems for computers. Other growing careers in Technology will be Computer and Information Scientists, Network and Computer Systems Administrators and Computer Systems Analysts. The average mean annual wages for someone in these types of Technology careers is around $80,000.

3. Healthcare
Healthcare is an important, ever growing field. These careers have been projected to be the fasted growing occupation from 2006–2016. This is good news for students who may be pursuing a degree in this field right now, especially Registered Nurse, who make an average annual mean wage of around $66,000. If you would want to go even further into an RN degree, you can become an Acute Care Nurse, which is a nurse focused on patients with specific severe illnesses. With a specialization in Acute Career, it is most likely that the average annual mean wage will rise.
Do one of these occupational fields interest you? If so, now is a better time than ever to enroll in an online or campus based degree program. By preparing for one of these gratifying and exciting careers today, you will enjoy the rewards of it for years to come.
This is a guest post by Kathy St. George, an education specialist for 866MyMajor, a free college guide for students looking for the best program and school to fit their needs.