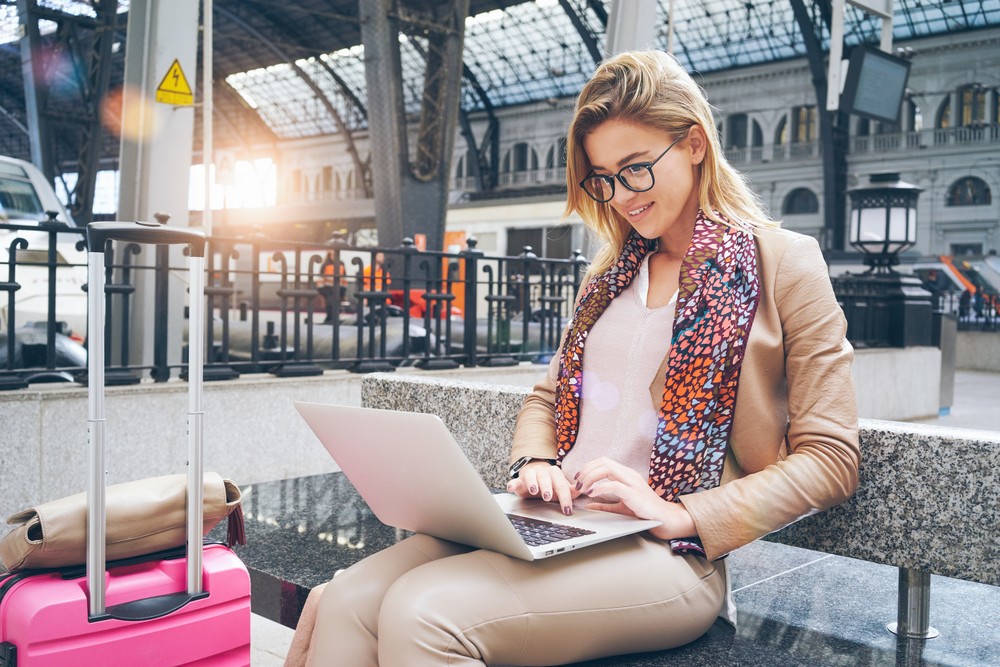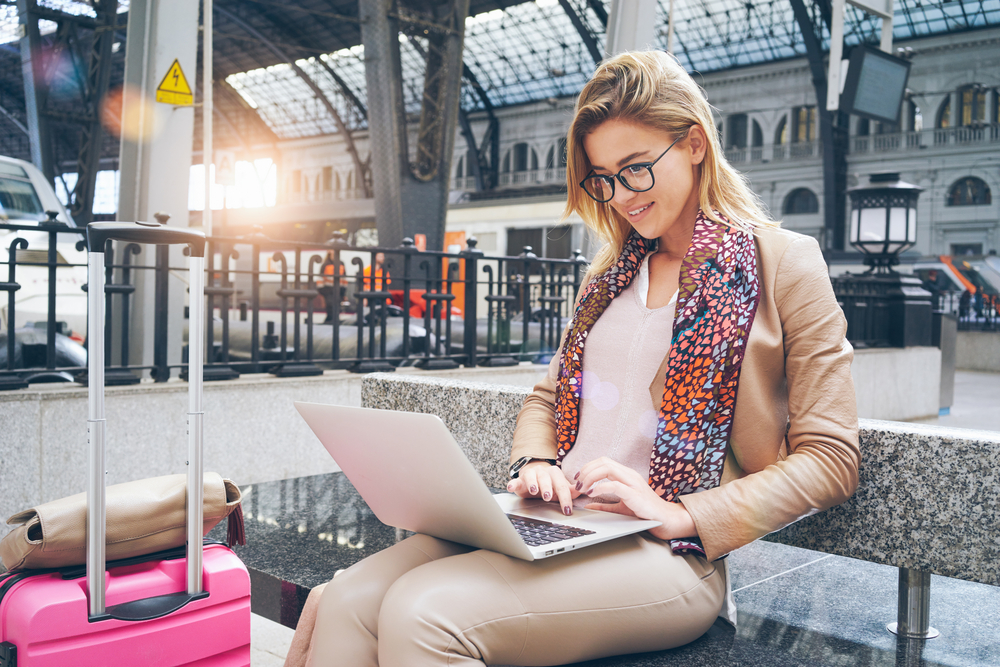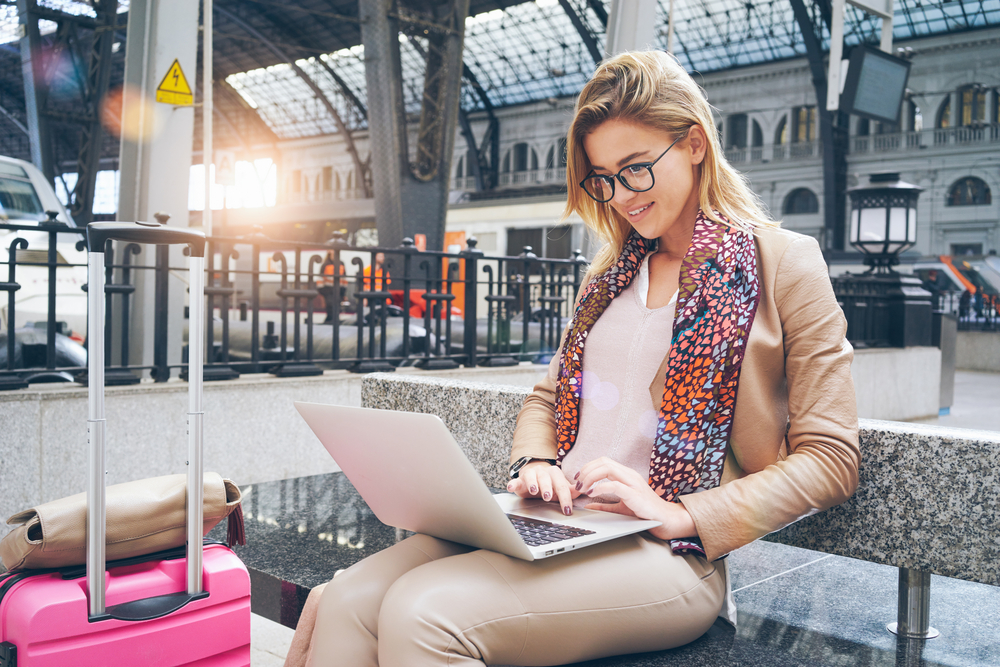 As my career has grown so has the need for me to travel for work. Years ago I would have stressed, obsessing over the time away from home and all of the lost hours on the road or in the air. I'd be fearful of doing things on my own or worried about awkward social interactions with people I hardly know. I dreaded the work trip.
Thankfully, I flipped my internal script! Now I embrace work travel.
Part of what makes it enjoyable is all of the travel gadgets and tech available to everyday consumers. While it's unlikely your job will foot the bill for most of this stuff, some of it might be worth a little of your hard earned scratch.
Here a few of the latest travel gadgets that can make that next work trip more tolerable.
Modobag. Rideable luggage. Yup, you read that right. This is a carry-on bag that doubles as a motorized scooter that delivers up to 8 miles of travel time at 8MPH. Sure, you might look foolish and your Fitbit will hate your lack of steps, but you might have the last laugh when you arrive at your airport destination well rested. The bag also allows you to charge your devices and is fully TSA compliant.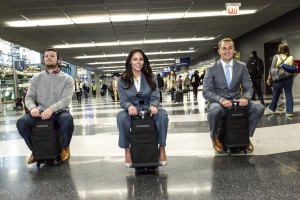 Steamfast Mini Iron. I tend to buy all wrinkle-free shirts. However, we all know that every shirt is prone to wrinkling, especially when traveling for work. In an effort to look crisp and sharp at all times, add this baby iron to your packing list. Even if your hotel has an iron on standby, I prefer using my own for predictable results.
goTenna. After enduring 9/11 in NYC and Hurricane Sandy on Long Island, I know firsthand how much it sucks when cell service goes downs. This magical device is ideal for off-grid communication or during a cell service collapse. It gives you access to GPS and texting (over a short range), even when sh*t hits the fan.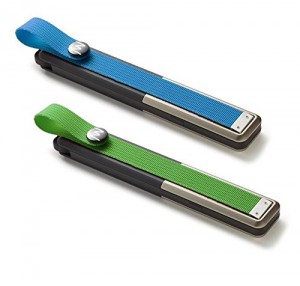 Ostrich Pillow (knock-off). Catching a nap during a flight is a great way to charge up before a big work conference or meeting. If you have no issue looking like a freak, this super soft napping pillow gives you a place to tuck in your arms and get some Zzzzzzzs.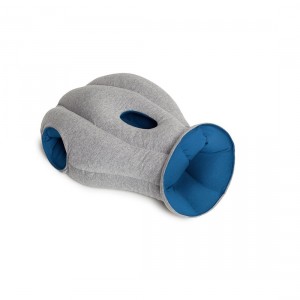 Portable Charger
. Don't skimp when it comes to extra juice. Be sure to get a device that can deliver a minimum of three full phone charges to ensure that your mobile device is good to go at all times.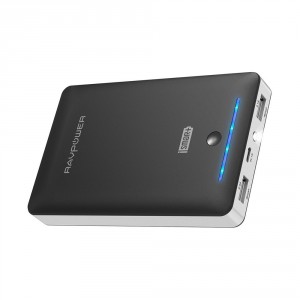 Sandless Beach Mat. You might not be able to keep sand out of your ears or sandwich, but you CAN keep it off your beach blanket. Waterproof and foldable, your boss will never know that you diverted off to the beach for a bit between meetings.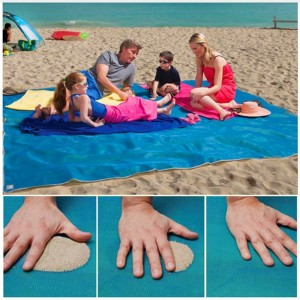 Money Belt
. No, no, no, it's NOT a fanny pack! These hip-hugging belts are extremely useful for folks who like to get in a pre-meeting workout when on the road. It's capable of holding keys, cash, cards, phones and more. Your valuables remain close and accessible, just the way you want 'em.
Portable Travel Footrest. If you find your feet getting restless or falling asleep while crammed in an airline seat, consider this memory foam hammock that hangs from the tray table. Your legs will swell less and your lower back will thank you.
The Airhook. One of the worst things about accepting that "free" drink on an airplane is that you are at the mercy of the descending table tray. Not any longer! This genius device delivers a cup holder and cell/tablet holder without ever needing to bump your knees on the tray table.
Personal Security Door Stop Alarm. This might sound extreme, but for those of us who travel alone to unknown parts, there is no price you can put on peace of mind. This lightweight plastic door stopper sounds a 120-decibel alarm if pushed against. You'll keep yourself safe or end up scaring the sh*t out of housekeeping.
Whether you despise or embrace the occasional work trip, it's always best to be prepared and do what you can to get the most out of the experience. Feel free to leave your favorite work travel accessories in the comments section.