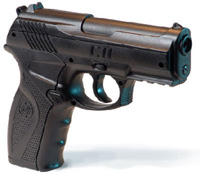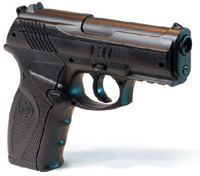 A transformer manufacturing facility in St. Louis, MO is currently on lockdown after a gunman opened fired this morning, shooting three people.
According to an ABB Inc. company spokesperson on CNN.com, there is no information to indicate the shooter was an employee.
Um, yeah. I wouldn't take that bet.
The shooter is still at large, suspected of being somewhere within the factory.
Unseasonably cold weather, including snow and freezing rain, have recently hit the area.
No matter how blue you feel, please keep the guns at home, people.
Related Links:
What weather do you like to work in?