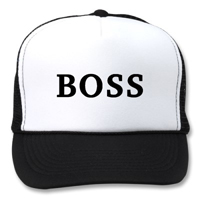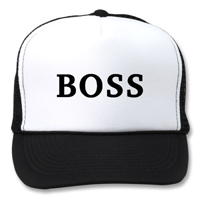 Bosses Day 2012 is quickly approaching. Are you ready? If you dislike your boss, you may dread the annual day honoring the undeserving manager. While you may be tempted to overlook the occasion to symbolize your feelings, the snub could end up being a dire mistake. The following are four reasons why recognizing Boss's Day in at least a minor way is better than doing nothing.
Be the Bigger Person
Snubbing your boss on their day of honor won't go unnoticed. Even if you've been battling incessantly with management, set the issues aside and be the bigger person at least for this one day. Showing that you can recognize the boss even in the midst of conflict proves your worth for future leadership positions and may just lead the path towards a less complicated future with your boss.
Keep Your Job
While you may not like your boss, the job market may be a little slim, making it unlikely you'll find immediate employment elsewhere. Not recognizing your boss on Boss's Day could pave the path towards major complications and, ultimately, to your job dismissal. Avoid the lost paycheck by throwing your boss a bone.
Build Bridges
Complications arise between bosses and their employees for various reasons. Perhaps your dislike for the manager stemmed from a misunderstanding. By recognizing your manager on Boss's Day, you can begin building the bridge toward resolving the misunderstanding. This simple gesture could signify the difference between a positive future and a miserable one.
Do Unto Others
Even if your boss isn't your biggest fan, wouldn't you still expect to be recognized on employee appreciation day? If you expect your workplace contributions to be acknowledged, then you must acknowledge the accomplishments of your manager, even if those accomplishments are few and far between.
Boss Appreciation Ideas
No one expects you to go above and beyond on Boss's Day for a manager you dislike. Don't be fake and gushy by ordering an extravagant cake or by making a big production out of the day. Rather, keep the celebration simple to at least show you are capable of recognizing the occasion:
         Give a card – Can't stomach the thought of giving your boss a gift? Slip a greeting card into the manager's company mailbox instead. This allows you to recognize the occasion without actually meeting with a boss you dislike.
         Offer a small gift – A potted plant, balloons or a coffee mug are simple, yet effective Boss's Day gestures. This isn't an occasion to go over the top. Rather, keep the gift small but ensure it's appropriate.
         Order lunch – Forget about Boss's Day until the day is half over? Cover your tracks by offering to pay for and pick up the boss some lunch while you're running noon hour errands. An inexpensive meal should be enough to impress the manager without you having to go overboard on the celebration.
You may despise everything about your boss but the unfortunate fact is, your future at the company may rest on the manager's decision-making whims. As such, bite the bullet and your pride this Boss's Day by honoring your boss with at least a card or a potted plant. This will keep you in good standing and will prevent you from coming across as an unappreciative employee.
Visit Gifts for Coworkers if you are looking for the perfect boss gift idea.