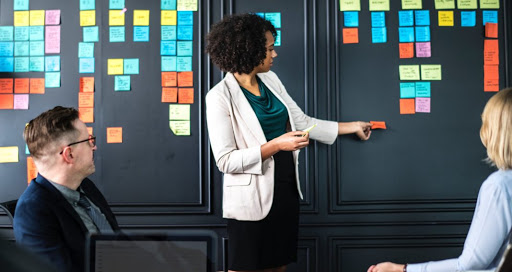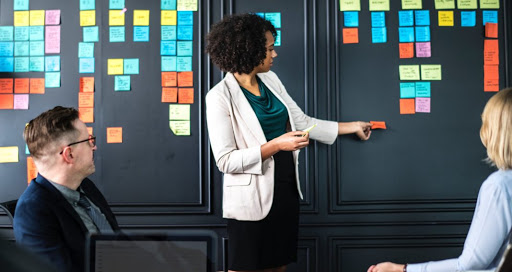 If you're new to Industrial and Organizational Psychology (IO Psychology), then there's a whole world to explore. 
IO Psychology is one of the most exciting disciplines in psychology, and it has big implications in the real world. Through a degree in IO Psychology, you can learn the skills needed to make an organizational change and help bring about business success, and this can set you up for a varied and rewarding career. 
Here's your beginner's guide to a Master's in IO Psychology. 
What is IO Psychology?
IO psychology stands for Industrial and Organizational Psychology and is all about helping organizations function more efficiently. 
Everywhere you look, the world is full of organizations. Some are more complicated than others, but they're all set up in order to achieve a specific set of goals. In theory, the way these entities are organized should help them achieve these goals, but in reality, this isn't always the case. 
Industrial and Organizational Psychology looks at how people within an organization engage, communicate, and collaborate in order to achieve their goals. 
Benefits of Studying IO Psychology 
With a TUW online masters in IO Psychology, you're basically learning the psychology of how to make an organization function more efficiently. Of the millions of businesses, governments, and NGOs in the world, there's not one that doesn't want to improve its performance, so these skills are highly in demand. 
Organizations in every field are eager to improve their performance and operate more efficiently, so a degree in IO Psychology can take you into many different disciplines. 
Industrial and Organizational Psychology is one of the fastest-growing disciplines in psychology, and it's expected to see strong job growth in the coming years. This makes now a great time to look at a degree in IO psychology. 
Career Prospects
Many people who graduate with a degree in IO Psychology go on to scientific research, management consulting, scientific and technical consulting, government positions, and running their own business. 
With a mean average wage of $111,150, it's certainly a career that offers plenty of options and excellent compensation. 
Perhaps the best thing about investing in this degree though is the fact that it can take you almost anywhere. Businesses around the world are looking to make small changes that will help them achieve their goals, and you will gain amazing insights into how to do this. 
Conclusion 
A Masters in Industrial & Organizational Psychology can give your career prospects a huge boost, and you can earn one entirely online in just one year. 
IO Psychology is one of the most exciting disciplines out there, and gaining high-level skills through a master's degree can equip you to make positive change within major organizations. 
Sometimes it takes a different approach to keep improving things, and for many organizations around the world, that approach could be IO psychology. Once you obtain this knowledge, then your skills are always going to be in demand.